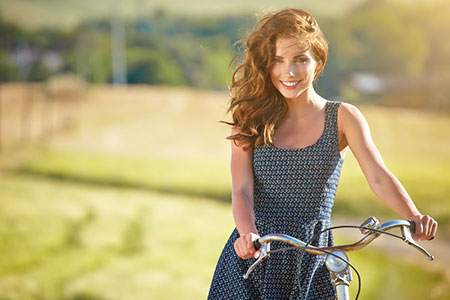 If your life is anything like mine, then it is a string of constant changes and random events. Welcome to my boat! And don't worry about bringing any oars, we won't be needing them.
When I married my husband, almost twenty years ago, we embarked together on a wild ride that is the military life. Holding hands and ready for a thrill, we signed up for an experience that has indeed been thrilling, and at times quite chilling. More than anything, it taught me very valuable life lessons. In fact, I find that many of my clients go through similar experiences, in a different form, of course, but they still arrive at the same realization.
Imagine for a second what happens when you go whitewater rafting and the power of moving water throws the boat off course. You automatically reach to grab on to something, to maintain your balance and, preferably, to remain safely in the boat. The same thought patterns geared towards survival are wired in our brain pathways for all circumstances in life.
As our plans and dreams get thrown up in the air, due to external circumstances, or sometimes, divinely orchestrated events, we subconsciously tighten up our grip, to make sure that we retain at least some kind of control over the circumstances, including, our safety and stability.
In my case, if we were told to move to the place that was not anywhere on the list of our moving preferences, I would immediately fast-forward in my mind to the next action step I should take, to bring this uncontrolled environment into something I could grasp.