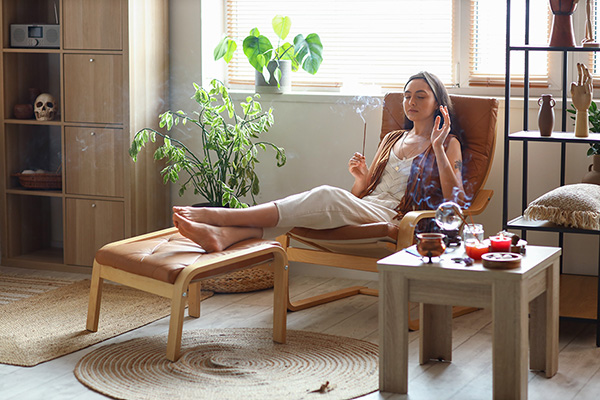 How many times have you needed a timeout, or place of refuge to clear your mind? Seeking peace and balance is vital, with all of the breakdowns and breakthroughs occurring in our personal lives, and the world today. This is why making your home a scared space is essential to your energetic well-being and mental health.
For me, an energetically healthy home is a reflection of who I am spiritually and what I believe. We all have a unique story that is to be expressed in our immediate environment, thus making it holy and sacred.
When you infuse your home or a room with your divine essence, you are creating Heaven on Earth and raising the vibration of the world.
You don't need to invest a lot of money since simplicity is key.
Declutter
From past experience, the best place to start is by removing all the clutter in your living space that is no longer wanted or needed. Sell it, donate it, or simply toss it, depending on the condition, value and sentiment. This is a fundamental principle in the ancient Chinese tradition of Feng Shui to live in greater harmony with your environment.
By cleansing and purifying the energy in your living environment, you wipe the metaphysical slate clean and allow new inspiration, people and ideas to manifest. Sometimes we become stuck in a recurring cycle or pattern of doing things, until we remove an element, or find another perspective.