Horoscopes
Daily Horoscopes For Wednesday January 19, 2022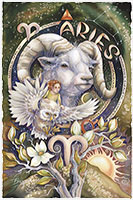 Aries March 21st - April 20th: Don't be surprised if you find yourself at a crossroads when the Sun dives into Aquarius today; you're about to change direction! Pay close attention to your feelings and respond from the heart, rather than the head. Wear black, as it can help draw hidden information to the surface under the Leo Moon. Though you may feel a bit listless or uninspired today, your optimism will return by this evening, when wonderful news arrives by phone or internet.

KEEP IN MIND: Don't try to rationalize or justify your feelings; simply express them out to the world.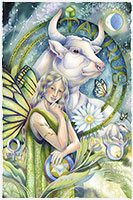 Taurus April 21st - May 20th: The Sun will move into Aquarius today, heralding a four-week cycle of opportunity and progress. Maintain your independence regarding a work project, or someone else could end up taking the credit for its success Wear light blue to maintain your inner calm and to provide a balanced perspective. You've been reacting in unpredictable ways lately, so strive for consistency in your personal life (at least for today). The Leo Moon will awaken your romantic side this evening.

KEEP IN MIND: Make integrity your mantra today; in other words, make sure your actions, words, and emotions are all operating in sync.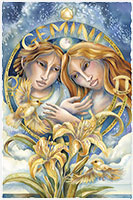 Gemini May 21st - June 21st: Expect the unexpected as the Sun moves into Aquarius for a four-week visit, generating a rebirth of mind and spirit. The Leo Moon could have you wearing your heart on your sleeve for all the world to see: The good news is, it will actually work in your favor! The color pink is excellent for stabilizing your emotions, so dress in this soft hue or light a rose candle to maintain your composure. Don't make promises or commitments to another until you have more information, or, you feel moved by Spirit to do so.

KEEP IN MIND: You usually have a great balance between your thoughts and feelings, but today, your emotions will override intellect.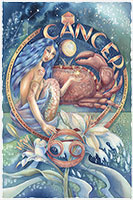 Cancer June 22nd - July 22nd: The Sun will move into Aquarius today and fire up your adventurous side for the next four weeks. Your trust in someone could be shaken when you realize that you've been taken advantage of; rather than trying to retaliate, just affirm that you won't put yourself in that position again. Dress in yellow to restore your inner confidence under the Leo Moon; it will also enable you to see past the facades and into the hearts of others. The loving and open energy in the heavens will inspire you to discuss your hopes and dreams for the future with a loved one.

KEEP IN MIND: It's so unsettling when someone lets you down or takes advantage of you; the good news is, you'll only let it happen once! (Besides, there's a lesson for you somewhere in this mess!)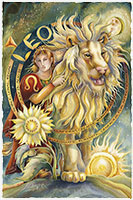 Leo July 23rd - August 22nd: Get ready! When the Sun moves into Aquarius today, you'll be set to forge ahead with independent determination. Your mission today (should you decide to accept it), will be to clear out any old projects or obligations that continue to stand in your way, as exciting new endeavors are about to appear on the horizon. Begin by clearing away physical clutter, organizing files, and restoring order under the Leo Moon. Socialize with your favorite people online tonight, soaking up all the love and support they offer.

KEEP IN MIND: It's time to pull out that list of things you've been meaning to do since last summer. Don't just read and revise it; act on it!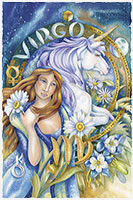 Virgo August 23rd - September 22nd: The Sun's entry into Aquarius will cast the spotlight on your love life, inspiring some special time with your significant other or setting you on a quest for a new partner. Time to relax, regroup, and enjoy the Leo Moon's friendly vibes as it cruises through the heavens today. If you journal about how to improve your financial standings tonight, you'll gain valuable new insight!

KEEP IN MIND: Take the day off if you can swing it, and do absolutely nothing!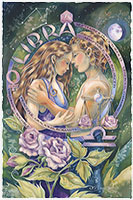 Libra September 23rd - October 23rd: The Sun makes its annual entrance into Aquarius today, freeing you of any restrictive energy or thought patterns that have been holding you back. Dressing in white is the best way to maintain clear and balanced movements throughout the day. You may have to work overtime, either to meet pressing deadlines or to fix something that was done incorrectly. Under this evening's Leo Moon, meditate for higher awareness about a relationship issue you're struggling with.

KEEP IN MIND: Balanced movement may seem the slower way to go, but if you want to make progress today, you'll have to resign yourself to moving like the tortoise, not the hare!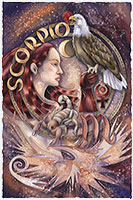 Scorpio October 24th - November 21st: The Sun will move into Aquarius today and herald a bright new cycle of advancement. Speak your mind to let others know where you stand, and give yourself permission to make decisions based on your personal desires rather than popular opinion. Discuss a major change with loved ones, as open communication can build stronger bonds of intimacy and trust under the Leo Moon. This evening, an internet discussion or phone call will provide you with some very important information.

KEEP IN MIND: Stand your ground today and give yourself permission to be the boss! (Well, the boss of YOU, anyway... .)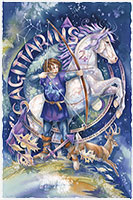 Sagittarius November 22nd - December 21st: You could run into scheduling problems first thing this morning, and you can attribute it to the Sun's entry into Aquarius. No worries though, as the shifts will work in your favor! You could discover that someone close to you is involved in questionable activities under today's Leo Moon, which affects your integrity as well as theirs. Move away from the situation for your own protection and peace of mind. A longing to connect with someone from your past will begin with an internet search tonight, which then leads to a conversation by e-mail or phone.

KEEP IN MIND: Don't let others compromise your integrity today; just make sure your own actions are without questions.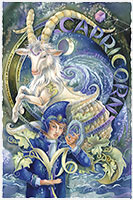 Capricorn December 22nd - January 19th: The Sun will move into Aquarius today and invoke your independent nature for the next four weeks. There's information out there that's vital to an important commitment you're preparing to make; surf the web to find out more. Organize your thoughts on paper before sharing them under the Leo Moon; it's the best way to be sure they're concise and direct. Your plans for the evening could meet with a few obstacles; be prepared to change them at the last minute!

KEEP IN MIND: This will be a transitional day for you, as you move out of one cycle and prepare to enter the next, so make sure you're operating in balance.


Aquarius January 20th - February 18th: The Sun will move into your sign today, which could bring out your independent nature and inspire you to dance to the beat of a different drummer for the next four weeks! You'll begin to open up more about your feelings, even if it makes you feel a bit vulnerable. To build intimacy in your life, keep in mind that revealing your own humanness is what touches the hearts of others. Wear green, as it can help you maintain your emotional balance when kids or coworkers become defiant under the Leo Moon.

KEEP IN MIND: Go ahead and wear your heart on your sleeve today; it's the only way people will know how you truly feel!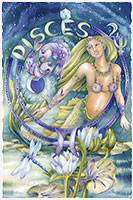 Pisces February 19th - March 20th: Even the smallest change you make now will bring success, thanks to the Sun's entry into "breakthrough" Aquarius. If you shift your approach from reactive to proactive under the Leo Moon, you'll be empowered to handle any situation that comes your way. Before making a personal change, let others who may be affected know what you are up to, so there are no surprises down the road. This evening, you'll discover the perfect way to build more trust in your relationships; just practice honesty, consistency, and integrity in all you do.

KEEP IN MIND: Integrity isn't just about doing the right thing; it's also about letting others know (upfront), what your intentions are.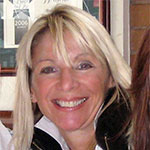 Meet The Artist: The stunning zodiac sign artwork depicted on this page is the copyrighted &copy work of Jody Bergsma. Jody has a diverse painting style that has developed over many years and literally thousands of paintings. Her earliest works were charming children's illustrations that she sold at Northwest art shows to pay for her education. Please take a few moments and treat yourself to the artwork of Jody. Prints, mugs, magnets available. Just click... http://www.bergsma.com