Horoscopes
Daily Horoscopes For Thursday May 13, 2021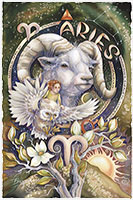 Aries March 21st - April 20th: As Jupiter moves into the sign of Pisces today, an air of optimism will surround you, as blocks clear at last and forward movement resumes. Access the multitasking power of the Taurus Sun, and you'll be able to get to everything on your list in record time. A valued friend will tell it like it is; solicit their advice regarding an important change you're considering. The Gemini Moon will awaken the adventurer in you, making this a great time to get out and explore new people, places, and activities.

KEEP IN MIND: You've been stuck in the house for way too long; get out and see what's going on in the world!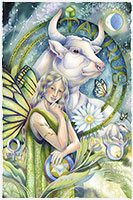 Taurus April 21st - May 20th: New paths will open up to you today, making you thankful you were recently blocked from moving too soon or in the wrong direction. Be willing to work with others rather than independently as Jupiter moves into Pisces, and rely on strength in numbers to get the job done. Tonight's Gemini Moon is sure to bring out the social butterfly in you and increase your powers of attraction and persuasion: In the process, this could draw a new friend or lover your way!

KEEP IN MIND: Timing is everything; get out there and make life happen!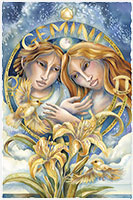 Gemini May 21st - June 21st: Everyone will seem resistant to work when Jupiter moves into ethereal Pisces today, and you could find yourself burdened with the responsibilities of more than one coworker. You can avoid resentment by surrounding yourself with protective white light, which can also help you pace yourself as you move through a scattered and hectic day. Tonight, the optimistic Gemini Moon will shift your focus to fun and entertainment, melting your frustrations away.

KEEP IN MIND: You'll be stuck at work today while everyone else runs out to play; don't worry, the situation will reverse itself in just a few days.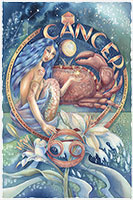 Cancer June 22nd - July 22nd: Hidden fear or self-doubt could rise to the surface when Jupiter moves into mysterious Pisces today, but the purpose behind it is to help you release a misconception or unrealistic dream you've been carrying. Honor the blocks that interfere with your outward movement and trust that they're designed for your protection under the Gemini Moon. Engage in a focused meditation to restore your energy, so you'll be ready for the busy weekend ahead.

KEEP IN MIND: You'll have to play the waiting game this morning, but you should be able to resume forward motion by late afternoon.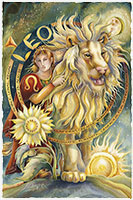 Leo July 23rd - August 22nd: Be sure to share newly emerging insights with a trusted friend today, just to make sure you're not being influenced by wishful thinking as Jupiter moves into the dreamy sign of Pisces. The Gemini Moon will increase your ability to communicate with grace and charm, and you'll find others hanging on your every word! Meditate for financial guidance during your evening meditation to discover new ways to increase your abundance in the quickest way possible.

KEEP IN MIND: Your thoughts are inspired, even if they are not based in fact; run them by someone you trust today for a second opinion.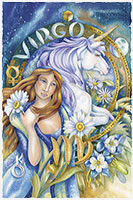 Virgo August 23rd - September 22nd: Under today's empowering Gemini Moon, pause to make a list of all you want to accomplish over the next six months. Consider information carefully and do a bit of your own research before making any decisions. A cash shortage might have you feeling a bit restricted as Jupiter moves into Pisces, but things should balance out after a few more weeks. A spontaneous conversation you have with a loved one will ultimately be the catalyst to resolving an important conflict this evening.

KEEP IN MIND: Just remember, the only that's permanent is change. Translation? It won't be long before things turn around in your favor, so hang in there!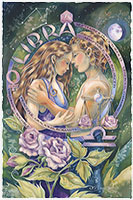 Libra September 23rd - October 23rd: You could experience a sudden change of mind, heart, or direction when Jupiter moves into Pisces today; don't doubt your movements or decisions, as you can trust in the intuitive guidance you receive. Watch out for the other guy, as planetary influences will cause people to move in unexpected ways. You should make plans to spend the evening with your family or favorite friends in a new social setting, basking in the glow of inspiring conversation under the Gemini Moon.

KEEP IN MIND: As long as your ideas come from Spirit and the heart, you can't go wrong!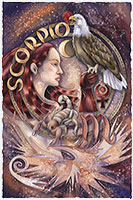 Scorpio October 24th - November 21st: The Gemini Moon could have you wearing your heart on your sleeve today, which will actually work in your favor and advance a relationship to the next level. Make sure you take care of your own needs and responsibilities first before volunteering to help someone else. You could feel a bit reactive or scattered when Jupiter moves into ethereal Pisces this evening, so proceed with caution. Complete important paperwork tonight; finishing it up will afford you a more flexible and fun-filled weekend.

KEEP IN MIND: When it comes to love, following your heart is always the best way to go.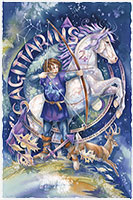 Sagittarius November 22nd - December 21st: You may feel a bit frustrated when Jupiter moves into fun-loving Pisces and work interferes with your plans to play, but tend to what's in front of you now so you don't have to work over the weekend. Someone may try to pull you into a conflict or blame you for their problems under the intense Gemini Moon; resist their attempts. Pay close attention to your actions, as one false move could cause a needless accident. Tonight, express your feelings more openly to loved ones.

KEEP IN MIND: Don't let work responsibilities or false accusations ruin your day; keep a positive attitude no matter what!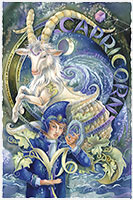 Capricorn December 22nd - January 19th: The Gemini Moon will bring the breakthrough you've been waiting for, as it can open doors and remove blocks in an instant! This rebirth energy will fill you with great optimism and hope for the future as Jupiter moves into karmic Pisces today. When you change the way you've been approaching a loved one, you'll finally get what you've been asking for. You'll want to contemplate all you've learned over the last few months during your meditation this evening.

KEEP IN MIND: The fastest way to change what someone else is doing is to change what you are doing; give it a try when you run into blocks with a loved one today.


Aquarius January 20th - February 18th: The Taurus Sun will add a dose of clarity, logic, and effectiveness to all your communications today. In fact, persuading others to see things your way will be child's play! Regarding a conflict you're having with a loved one, resist the urge to overdramatize a situation as Jupiter moves into emotional Pisces, even if it seems like a big deal to you. Meditate before bedtime to access the healing and rebalancing power of tonight's illuminating Gemini Moon.

KEEP IN MIND: Now is the time to make proposals or requests, as you're quite irresistible today!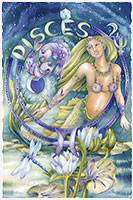 Pisces February 19th - March 20th: Today's Gemini Moon will move blocks out of the way at last, clearing a path for greater movement and success. It will also help you release old fears or ideas that are creating walls between you and your loved ones. Jupiter will move into your sign today, urging you to make decisions intuitively rather than looking at the facts. Call upon the power of the Taurus Sun to enhance your follow-through, as it can give you the staying power to honor your disciplines and see your goals through to completion.

KEEP IN MIND: Before you get the green light to start something new, make sure your world is in order.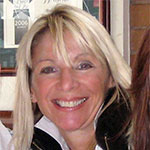 Meet The Artist: The stunning zodiac sign artwork depicted on this page is the copyrighted &copy work of Jody Bergsma. Jody has a diverse painting style that has developed over many years and literally thousands of paintings. Her earliest works were charming children's illustrations that she sold at Northwest art shows to pay for her education. Please take a few moments and treat yourself to the artwork of Jody. Prints, mugs, magnets available. Just click... http://www.bergsma.com