Horoscopes
Daily Horoscopes For Saturday September 30, 2023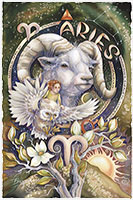 Aries March 21st - April 20th: Start up a discussion with a friend or colleague under the Aries Moon, as they have key information you need to move forward on a project. Refuse to be thrown off your schedule by people who want you to take on their responsibilities. Light a few red candles during your evening meditation, as they can help you to reinforce the boundaries you've recently set up. Complete your time of solitude by asking the Universe to grant you a special wish (which will come true in a matter of weeks)!

KEEP IN MIND: If people try to get in your way today, just step over them or change direction. Just because they don't know what they want doesn't mean they have to slow you down!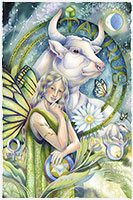 Taurus April 21st - May 20th: Your day will be burdened with unexpected interruptions or delays, so stay focused in the moment or you'll lose your balance. Someone could misunderstand your intentions, but try not to take it personally. If you find yourself involved in an artistic project, inspire your imagination by burning an orange candle while you work. The Aries Moon has the power to make wishes come true in an instant, so be sure to offer your request up to the heavens during your nightly meditation.

KEEP IN MIND: Once you realize that nothing is going to move forward today, don't fight the obvious; just go with the flow!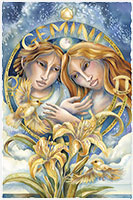 Gemini May 21st - June 21st: The Libra Sun will remind you to maintain your balance by taking care of your own needs first before tending to the requests of others. That way, you'll be in a better position to help them later. Your attempts to reason with a loved one will be ineffective, so simply keep to yourself and allow them to work through emotions on their own. Instead, use the time to reconnect with your closest friends under the Aries Moon.

KEEP IN MIND: Every time you put someone else's needs before your own, you lose a bit of your power. Today, restore your inner strength by taking care of yourself first before responding to their requests.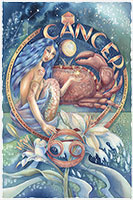 Cancer June 22nd - July 22nd: You'll have to stand your ground when it comes to your schedule today or you won't get a thing done. Resist the urge to say, "I told you so" to a loved one, and simply offer them support, comfort, and direction when things don't work out the way they had hoped. The Aries Moon will spotlight relationships, inspiring you to engage in joyful conversation and activities with friends and family. Lavender candles can help you relax, so light one or more before starting your evening meditation.

KEEP IN MIND: You've been hiding out all week, so tonight, make plans to reconnect with your favorite people!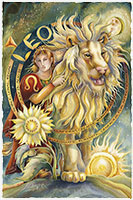 Leo July 23rd - August 22nd: Your ambitious to-do list will have you running at top speed under today's Aries Moon, making extra awareness of your movements crucial. Light a white candle and keep it burning today, as it will clear a path to all your goals. You'll need to double-check finances before heading out to the mall on a shopping trip, or cruising the internet for sales. Stay close to home tonight to make last-minute preparations for an upcoming event or to catch up on some much-needed rest.

KEEP IN MIND: You're like a white tornado today, but take a few breaks in between all the activity or exhaustion will take the wind out of your sails.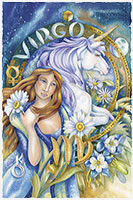 Virgo August 23rd - September 22nd: Devote your day to social and creative activities to capitalize on the fun-loving energy of the Aries Moon. You'll discover a faster way to make your dreams come true when you network with others who are pursuing similar goals. Unexpected money could come your way, and though it's not a fortune, it will afford you the chance to buy something nice for yourself. Pink candles can evoke your heart's desires, so light a few while you meditate tonight, and let's see what happens!

KEEP IN MIND: A lot of pleasant surprises are sure to come your way today; enjoy!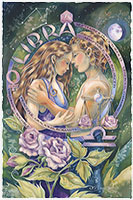 Libra September 23rd - October 23rd: You'll want to take care of any pressing chores first thing this morning, so you can have the rest of the day open to socialize or retreat. When a conflict arises with a loved one, try to put yourself in their shoes; that will make it easier to resolve. Light a yellow candle during your evening meditation to shine a light on the innovative energy emanating from tonight's Aries Moon. Expect new ideas to infiltrate your dreams as well, so keep a pen and pad handy to write them down.

KEEP IN MIND: Not counting a minor skirmish on the home front midday, this will turn out to be your favorite day of the week!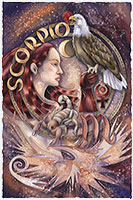 Scorpio October 24th - November 21st: Today, take some time to contemplate where you'd like to go in the future. Make a wish list, and then ask the Universe to direct you forward. The Aries Moon will turn your focus to personal relationships and could alert you about a loved one who's been feeling neglected or misunderstood. Indigo candles can help you maintain a calm and steady mindset, so light one this evening to eliminate unfounded worry and replace it with spiritual joy.

KEEP IN MIND: Don't distract yourself with high activity today. Instead, go with the flow and follow your heart.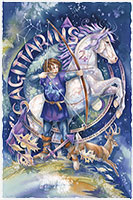 Sagittarius November 22nd - December 21st: You'll experience a return to balance today, as you can finally complete those important tasks and commitments you've been trying to get to all week. Influenced by the Aries Moon, you could experience a change of heart or mind; the fact is, due to unforeseen events, your goals have changed. Light a few green candles around your home, as they can open your heart to the request of a loved one who needs your forgiveness or support tonight.

KEEP IN MIND: As you're constructing a plan for this day, be sure to write it in pencil; with the Libra Sun at the helm in the heavens, a change of heart, mind, or direction is inevitable.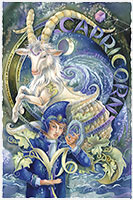 Capricorn December 22nd - January 19th: Unexpected delays or a schedule change will be a theme under the Aries Moon, forcing you to let go of expectations and live in the moment. You can resolve a dispute with a friend by expressing yourself more honestly, and, by requesting that they do the same. Pink candles can open your heart as well as your mind, so light one before you engage in an important conversation this evening. Later, meditate on the power of acceptance and unconditional love.

KEEP IN MIND: Your plans won't come together as you expect today, but in the end, you'll be glad things unfolded the way they did.


Aquarius January 20th - February 18th: You should step back and take a look at the bigger picture today, as the Aries Moon widens your perspective and clears away any concerns you carry about the future. A trip to a bookstore or research over the internet can provide the information needed for an important decision you're facing. Purple candles can encourage spiritual acceptance of events that appear to be in conflict with your goals, so burn one while you meditate for guidance and direction this evening.

KEEP IN MIND: You could easily miss the forest for the trees today, which makes for a very limited view. Step back a few paces and try to take in the entire "spiritual" landscape.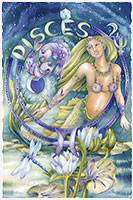 Pisces February 19th - March 20th: You can use the visionary powers of the Aries Moon to settle things down when a family argument breaks out first thing this morning. Things should stabilize by lunchtime, and you can then resume your plans for the day. Your eyes will light up with promise when a close friend presents you with an innovative proposal today. Light a beeswax candle to help you remain neutral when you find yourself in a power struggle between loved ones that does not involve you.

KEEP IN MIND: Everyone wants to provoke you today, but take the high road and remain neutral. Otherwise, you'll end up being the one in trouble!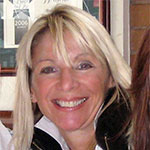 Meet The Artist: The stunning zodiac sign artwork depicted on this page is the copyrighted &copy work of Jody Bergsma. Jody has a diverse painting style that has developed over many years and literally thousands of paintings. Her earliest works were charming children's illustrations that she sold at Northwest art shows to pay for her education. Please take a few moments and treat yourself to the artwork of Jody. Prints, mugs, magnets available. Just click... http://www.bergsma.com