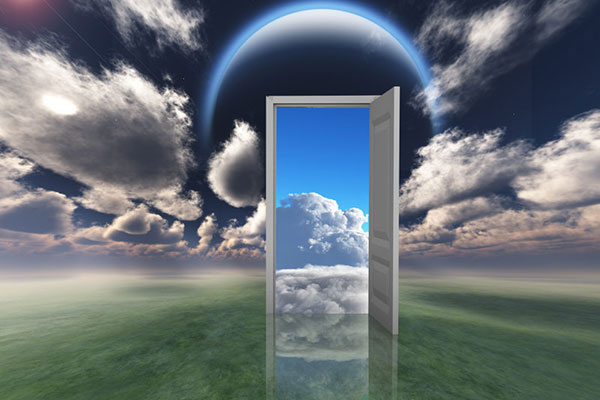 If you are currently struggling with feelings of emptiness, loneliness, boredom or a lack of meaning and purpose in your life, it may be that you are not connected to your soul purpose.
We are so much more than just our careers, business pursuits, relationships, family, or home. We are spiritual beings in human form, each with a unique soul path and personal destiny.
To become more aware of our innate spiritual purpose we must pay attention to our inner voice and listen carefully to our heart's desire. We must find what truly resonates with our soul.
A fun visualization exercise I recommend to anyone looking for clues to their true soul's path is to imagine the ideal color of your home's front door.
Imagine coming home on any average day. Were you driving home in a car that needs to be parked in the driveway? Or maybe you took the bus, or were  you walking or biking? Visualize the details your arrival.
Next, see yourself coming up your walkway or entrance facing the front door of your abode.  Now, instead of its current actual color, imagine the ideal new color for your door. What color do you see? The color your spontaneously imagined reflects the interest of your soul.
For example, if you imagine your door to be painted red it may indicate that you operate with a lot of passion and excitement. A light shade of blue may be reflective of freedom of expression, or you are a soul who thinks, feels, and  operates outside the box. A darker navy tone might indicate a more serious nature and a strong sense of commitment to the community. My preferred door color is a bright yellow, which is a sign of my interest in the intuitive and metaphysical realm.