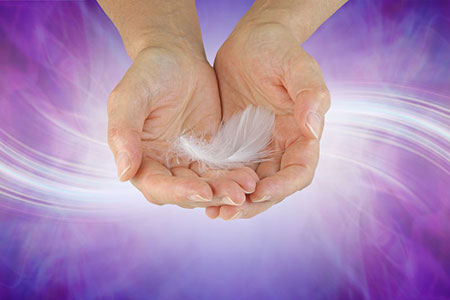 When I first began to converse with Spirit, I didn't really know what I was doing. I was receiving these messages and listening to them, but I never really put much thought into it.
It wasn't until I consciously acknowledged the conversation was happening, that the momentum really started to build. It was then that I realized my guides had been with me all along!
In my experience, the most important step you can take in opening a conversation with Spirit is to acknowledge that it is your intent. Your angels and spirit guides are always with you, but they need your permission for them to help you.
Remember to ask them often to be near you and to help you and guide you. When you need direction, ask them for a sign. Then be patient and watchful.
Spirit communicates in many ways, such as using repeating number sequences that constantly show up, for example, or a song you hear again and again wherever you go. Spirit will try to get your attention any way it can and will typically use signs, symbols and synchronicities that will be meaningful to you personally.
It's important to be open to receiving these signs and messages, and not to dismiss any 'coincidences' you may encounter. Coincidence is an expression of synchronicity in the Universe. Once you start flowing with it and moving with the guidance of Spirit, you will likely start to experience many of these synchronicities. Your guides want you to be in the flow, because it is in this state that you are walking the path toward fulfilling your ultimate potential.
Posted in

Angels, Intuition, Life Design, Lifestyle, Meditation, Spirit Guides, Spirituality
|
Tagged

angel guidance, angel messages, Angels, breathing, challenges, communication, communion, divine guidance, energy protection, guardian angel, guidance, inner guidance, inner peace, inner voice, Intuition, life challenges, Meditation, prayer, protection techniques, psychic guidance, psychic protection, relaxation, signals, signs, spirit, spirit communication, spirit contact, spirit guardians, Spirit Guides, spirit messages, spiritual guidance, spiritual messages, spiritual protection, Spirituality, symbolism, synchronicity
|
Leave a comment