Published
May 9, 2023
|
By
Satya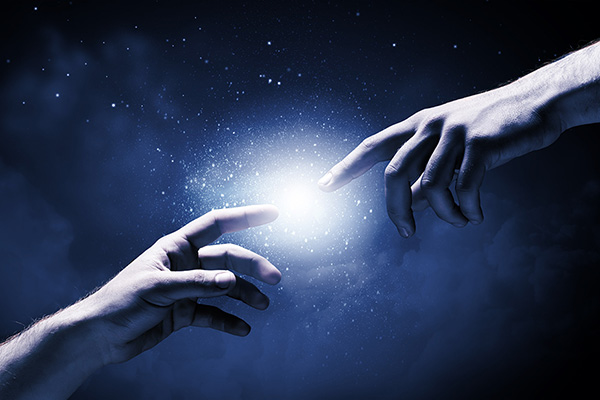 About three decades ago, a friend's father passed away. I had only met him once, and very briefly. Several months after his passing, he came to me in dream with an important message for my friend. I asked, why me? He explained that I was the only person in her life that he could reach.
Her father's telepathic communication was, however, coming in so fast and symbolically complex that I could not keep up with what he was saying. This is the nature of this world. The energy density here is so heavy and slow, while spirit energy is light, quick, and highly advanced.
To assist me with my understanding, and also help me remember his message later, he showed me in the dream how he was 'recording it as voicemail message.' This enabled my mind to slow the message down. I was able to replay it slowly at my level of human understanding.
I later relayed the 'decoded' message to my friend. He wanted her to know that he was aware that she had been suffering much grief after his passing, but that he wished for her to move on. "I am still with you and still love you, but it is time for you to start living your life to the fullest again," he said.
She was very grateful and relieved to receive his message. She cried and it clearly touched her. She then told me that she had attended a grief support group that same night I had the visitation dream. She had decided to give it a try, as she was struggling to process her loss and did not know how to move forward.
Posted in

Afterlife, Dreams, Energy, Energy Work, Healing, Lightworkers, Mediumship, Paranormal Phenomena, Psychic Phenomena
|
Tagged

bereaved, blockage, dogma, dream, dream interpretation, dream symbols, emotional healing, energy blockage, energy density, energy field, energy frequency, energy vibration, grief, haunting, healing, intelligent haunting, loss, mediumship, mental mediumship, psychic dreams, psychokinesis, religion, spirit beings, spirit communication, spirit contact, spirit encounter, spirit energy, spirit entities, spirit messages, spiritual healing, spiritual messages, support, symbolism, telepathy, visitation dream, visitations
|
Leave a comment