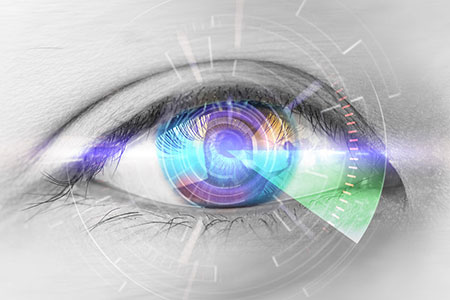 You probably know by now, from your personal experiences, that the metaphysical process of manifestation is not always cut-and-dried. Sometimes the results are disappointing, while at other times it truly is a matter of 'careful what you wish for.' One aspect of deliberate creating that I never before anticipated, was that it might bring up a personal moral dilemma! Let me explain.
When I was 11 years old, it was discovered that I needed glasses for better eyesight. Like any other normal child, I certainly was not happy about the situation. However, I was smart enough to recognize that it would make seeing the teacher's writing on the school blackboard much easier, as well as enable me to recognize people and appreciate beautiful sights more readily.
So, I had no choice, but to put up with wearing those awful eyeglasses until I turned 16. It was at that time I started to work and earning my own money, which gave me the ability to make some important decisions for myself and determine what I could purchase on my own behalf.
A lot of people were beginning to wear tinted contact lenses at that time, so I decided I would also get on the bandwagon. Soon, I was exceptionally proud to transform my ordinary hazel eyes into an appealing vibrant green! However, the lenses on the market then were not as easy to wear as they are today. They were very inflexible and abrasive on the eyes and, even while being meticulous with its care, still very easy to tear.
I kept up with this struggle of constantly switching back and forth between lenses and eyeglasses, until many years later when I developed hypoglycemia. One of the side effects of this ailment is extremely dry eyes, and so my contact lens days were pretty much over. I simply gave up the idea and continued with regular eyeglasses for many years after.