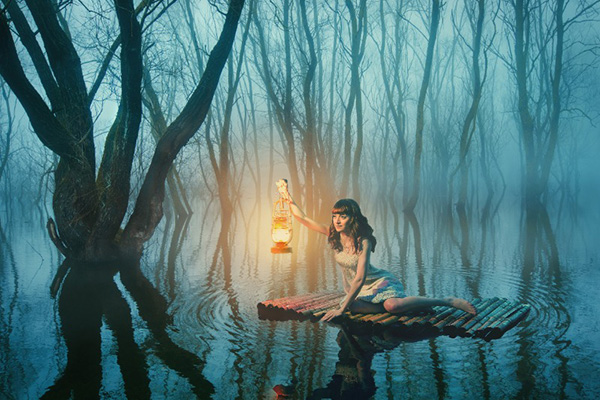 This time of year, I am usually way too busy to spend much time relaxing on my porch, but today, I just felt it was high time for some 'me time.' Yes, psychics and mediums tend to be great at giving guidance to others about the necessity for taking some 'me time,' but not so good about following our own advice.
It is always so calm and peaceful to just rock away in my favorite chair on the porch, feeling the energy of the ocean. It is a wonderful time for me to meditate and connect with my spirit guides and loved ones in spirit.
Looking out over the ocean, I observed some 'sea smoke' over the water. Sea smoke, also known as 'frost smoke' or 'steam fog,' is a type of fog that arises when extremely cold air moves over warmer water.
The sea smoke can become so dense that it is impossible for sailors to clearly see all the boats and yachts on their moorings. This is when one hears the tugboat's foghorn guiding the big tankers safely to their destination. Although it is a strange, eerie sound, it is also reassuring to know the boats can find their way through the sea smoke.
As I came out of meditation, I noticed the sea smoke had finally started to lift. I could now see the red tugboats and the sun was peeking through the clouds. It looked like a slice of heaven to me.
Then the thought came to me how symbolic this beautiful sight was of life's challenges and how we can overcome adversity more easily with the support and guidance of spirit.