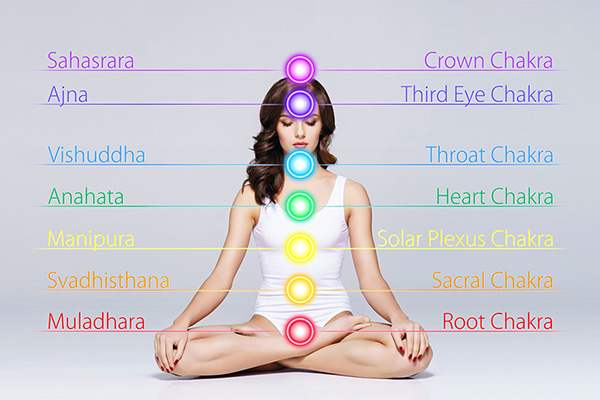 The Vishuddha chakra, also known as the 'throat chakra,' is the fifth of the seven primary chakras in the body. The Sanskrit word vishuddha means 'pure' or 'purification'.
The vishuddha chakra is located in the centre of the neck, near the spine, and is associated with the element of sound. The throat chakra governs self-expression, communication and the ability to speak our personal truth. Think of it as the energetic epicentre of your voice and authentic self.
It is also associated with the health of the thyroid, parathyroid, tonsils, vocal cords, oesophagus, trachea and larynx.
The vishuddha chakra is traditionally depicted as a sixteen-petalled lotus flower with an inverted triangle, symbolising spiritual growth and expansion. Its colour is bright blue, representing wisdom, truth and purity.
When the vishuddha chakra is open, aligned and balanced, we are able to communicate clearly and express ourselves with confidence. We are also more able to speak our truth without fear and we become better listeners.
On the other hand, if this chakra is blocked or underactive, we may have difficulty expressing our thoughts and emotions and speaking our truth. We may find it physically difficult to speak clearly and may even stutter when we try to speak. It can also manifest in physical symptoms such as asthma, coughing, hearing problems and ear infections, loss of voice, tight shoulder muscles or neck pain.