stability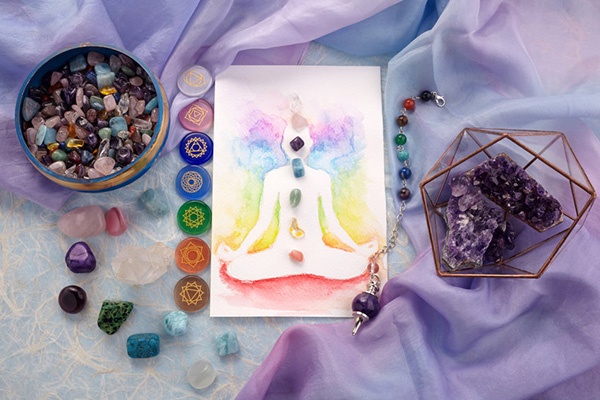 It's been a stressful couple of years for everyone, and stress-relief can be hard to accomplish. Stress, if untreated, can lead to a host of physical and emotional symptoms. But dealing with the stress of everyday life can be made easier with the right crystals in your spiritual practice.
When starting to work with these amazing crystals and stones, consider this: what causes stress in your life in the first place? Usually, it happens when we feel out of control and our energies aren't properly centered and grounded. Earth-toned crystals such as smoke quartz (associated with the Earth element for stability) and tourmaline (release of negative energies) bring us to a baseline of positive energies to de-stress.
Soothing colored colors like blue (chrysocolla, aquamarine, lapis lazuli, larimar), violet (rhodonite, amethyst, tanzberry quartz, lepidolite), and white and grey (scolecite, howlite, agate) are traditionally associated with tranquillity and serenity. The cooler hues reflect the elements of water, or emotions, and air, our thoughts.
If you use some of these stress-relieving crystals in your meditations, imagine them help tame the runaway thoughts or feelings which cause so much turmoil. In the chakras, these are the Crown Chakra (thoughts) and Third Eye Chakra (emotions, psychic intuition), which are also represented by blues and purples.
Sometimes stress is less generalized and more related to one specific area in life. Which area is this for you? Knowing will help select the best crystal for your needs. If you're overcome with panic attacks, amethyst (a well-known stress reliever) or blue sodalite (the Stone of Peace) are good choices.
Perhaps you're having difficulty with communication at work or in a relationship, so blue lace agate (opening channels) or lapis lazuli (confidence) will work better for you. The possibilities for your crystals are endless: you might want to keep them with you in your pocket, in a necklace or bracelet, or create a special arrangement in your home or office.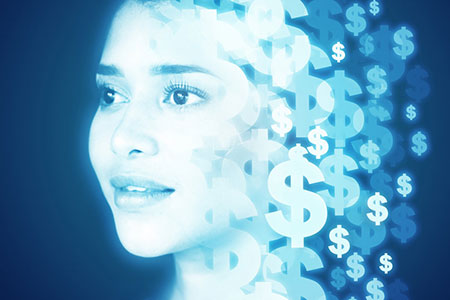 You may be surprised to learn that I find doing readings about money and finances to be no different from doing a love or relationship reading. In my experience, how we handle money is usually exactly the same as how we operate in relationships and how we ultimately treat ourselves and others. How we earn and spend money is also how we love ourselves and others. In the end it is all about how we manage our personal energy.
For example, if you constantly find yourself in overwhelming debt, consider how you operate in your relationships. Do you feel as if you give, and give, and give, and rarely get anything back? Do you feel as if you are always pursuing relationships and they are unwilling to commit? Is it typically an 'on again, off again' scenario?
Now consider how this also reflects in your money matters and financial management. Do you find that as soon as you have money it is already spent? Is it continuously flowing out? Do you struggle to hold on to, or build any savings? The deeper truth is that this constant 'scarcity' or 'lack' is the result of a fear of owning our power.
Do a simple exercise by becoming quiet and centered. Calm your mind and body and then call on your angels and guides. Ask them to show you what it would feel like to hold on to just ten percent more of your energy. Increase this every day for ten days and you will now know what it is like to hold on to hundred percent of your energy!
Once you have reclaimed all your energy, ask your spirit helpers to teach you how to carry this newfound sense of personal power into your daily life. If you are like many of my clients, you will soon find that both your financial priorities have shifted. You will be making less impulse purchases and find yourself saving for the things that are more in alignment with your higher self.