emotional risk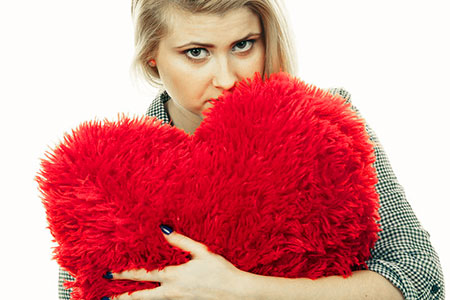 Are you still hanging on to the wrong person? I know you adore him. I know you love her. I understand that you believe you are soulmates and 'meant to be.'
But be aware that your beloved has free will. If they are not exactly alignment with you, no matter how you strongly feel about them, nothing will come of your 'situationship.' They are on their own journey and you cannot will someone to be your lover or life partner. It is nothing more than the beginning of a colossal heartbreak.
I have witnessed many love-struck people hang on for years to someone that has either left them for good, or kept stringing them along. Some of them have even married and had children with someone else, and yet, they still hang on. They often fervently believe their love interest will someday return to them and then they will live happily ever after. Well, the truth of the matter is that they will not. The other person has made their choice and walked away for a reason.
This new year, with all that has been going on in the world, it may be time to take a few deep breaths and have a self-reflective moment. Take a good, hard look at your life choices and your relationships.
If you are making unwise, self-sabotaging choices, consider what it may be that is not feeding your soul? What is it that is really missing in your life? Maybe it is time to release what no longer serves you. Simply let it go. Find your inner peace, and just be happy and content with yourself and who you truly are.
As a psychic advisor, I encounter the good, the bad and the ugly. I have seen much trauma and damage done, sometimes almost irreparable, to people in toxic relationships and love obsessions. Marriages of several years simply falling apart or 'trusted' partner walking out with zero notice. I have watched many go through failed relationship after failed relationship, always with the same results. The result is always the same: excruciating heartbreak.
When the victims of these bad relationship choices are encouraged to do some soul-searching, to see what it is inside of them that is compelling them to go back to the same type of person, time and time again, they are offended and become angry.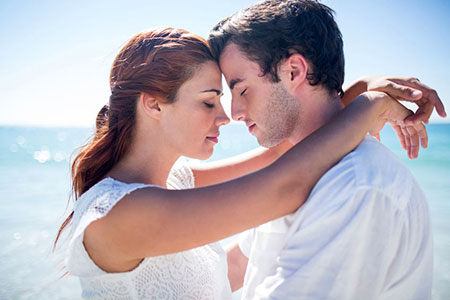 One of the most consistent issues that often come up in relationship readings is what I call the 'peace vibe.' And this kind of inner peace is associated with our capacity to trust in an abundant universe. Most of my clients believe there is a divine power greater than us, but trusting that this power can help us create a positive momentum in our lives is another story entirely!
It is said that Albert Einstein once remarked that the most important decision we have to make in this life is whether we believe in a friendly, or hostile universe. This is the foundational question when talking about whether we are in the 'vibe of peace,' or not. If someone is constantly waiting for the proverbial 'shoe to drop,' they are likely not living in peace.
You see, our point of attraction is determined by our vibes (energy vibration), which is why inner peace is such an important concept in manifesting a lasting, successful relationship. Trust is the key foundation for all relationships. Sure, all relationships also pose an element of risk, but a hyper-focus on the risk will only create a mental and emotional environment that does not facilitate a happy and healthy relationship. In fact, with my experience of doing love and relationship readings for the past 20 years, I would go as far as to say that without trust there really is no relationship.
So, how does this work? Well, have you ever noticed that highly critical people will always find something or someone to judge or criticize? There is never a lack of reasons for criticism from disapproving or disparaging people. The same is also true when there is a lack of inner peace. Chaos naturally follows chaotic people, while people who choose serenity and joy experience more serenity and joy in their lives.