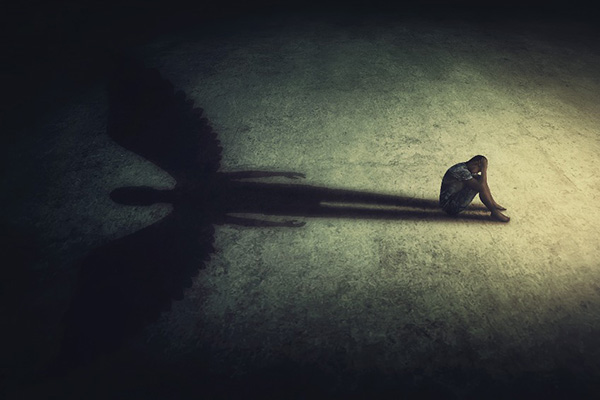 To achieve true spiritual growth, happiness, and fulfillment it is necessary for us to unravel the shadows of our inner being. To know oneself is to recognize both your light and darkness, and to love and accept your entirety. The truly awakened person is not afraid to look at their own flaws, wounds, pain, trauma, and shortcomings. Awakened people boldly face their inner darkness and know themselves deeply.
The key to finding your authentic truth is to unbolt the door to one's mysterious psychic basement. It's the courage to honestly question how well your life is going, including the fulfilment of your passion and purpose, the success of your plans and projects, the health and happiness of your relationships and family, and the bravery of your dreams.
True spiritual growth is the search for truth beyond the surface. It is to boldly plunge the depths our being. It is to leap up to our highest peaks and crawl deep into our darkest corners. Because only once we have fully opened the doors of our interior, can we begin to affect change, growth and personal transformation.
By confronting our inner mysteries we acquire freedom, wisdom, and access to a new way of beingness. We become reborn, renewed, empowered. A conscious spiritual warrior in command of our powers, gifts, and capabilities.
But how to achieve this breakthrough? The first step is to welcome, embrace, accept, and cherish the scars and wounds. Then, we investigate its origins, to find the root of what has been influencing our life towards victimhood, self-limitation, self-sabotage, or repeated self-destruction.