About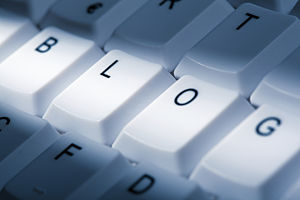 Welcome to PsychicBloggers, the official blog of the PsychicAccess psychic advisors team. We are all about sharing information and we like to be at the cutting-edge of the online psychic community.
Our team of blog authors consists of some of the best professional psychic advisors, clairvoyant mediums and intuitive empaths available on the Internet today.
PsychicAccess provides its international client base with the highest level of service by some of the best psychic advisors, clairvoyant mediums and intuitives in the world today.
In an environment that exceeds all levels of excellence previously offered on the Internet, our clients have access to a safe and secure online environment. Our valued clients interact freely and comfortably with our psychics, knowing that their identity and personal information is fully protected.
PsychicBloggers features daily posts by our team of psychics and offers you free access to a variety of news and views from some of the top psychics and clairvoyants on the web. Not only can you gain more insight into how our psychic advisors do their psychic readings, but you can also enjoy free spiritual guidance and gain access to invaluable educational information on paranormal phenomena, divination, metaphysics and new age beliefs and practices.
Our blogging team will impart knowledge, share their views and entertain you. We are most grateful to them for taking time out of their busy day to contribute to this site and add value to our customer service.
Too many psychic service websites feature psychic advisors who remain anonymous and mysterious. At PsychicAccess we have no need to be secretive or disguise our true identities. We hire only the best. Our professional psychics are all passionate about their calling and they are selectively hand-picked from a pool of international talent that ensures clients the highest level of satisfaction and accuracy in their psychic readings and spiritual guidance.
PsychicAccess clients have access to a free chat room facility on our website, where they can get to know their favorite psychic. Additionally, our PsychicBloggers site provides current and future clients even greater access to our team of advisors.
Clients can count on our psychics to assist them in finding solutions to everyday problems or challenges that confront them. All of this is offered at reasonable prices that afford the client opportunities to return and forge lasting bonds with their favorite psychics.
In a time where fear and distrust prevail, it is our intent to provide a safe haven where our clients can sort out their lives and map out happier futures for themselves and their loved ones.
Becoming a PsychicAccess advisor is not an easy task. We are highly selective, accepting only the best of the best psychics for our team. Approximately one in eight applicants is selected for interviews, and out of this shortlist only one in twenty is eventually hired. And this is only the beginning. Every applicant's work history is meticulously tracked and their psychic abilities tested. Those who don't measure up to our high standards will not work on our site; it's that simple.
Lastly, our psychics are required to verify their identities by providing us with a copy of a government issued photo ID, so that when you see a photo of them on our site, you can be certain you are getting the real deal. Integrity is the backbone of our business, and as such, we thoroughly screen our applicants to ensure top-notch quality.
We demand much from our psychics, keeping in mind the needs of our clients. We want them to have the opportunity to build meaningful relationships with our psychics that will last.
We hope you enjoy each and every blog posted by them and strongly encourage you to provide comments. Please recommend our blog posts to your co-workers, friends and family.
Warmest regards,
DougC
Psychic Access, Inc.