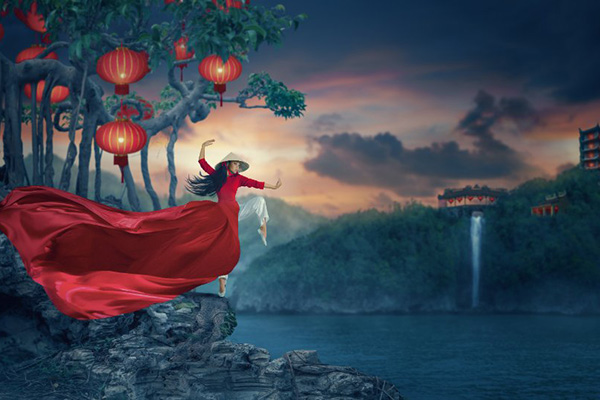 A movie I recently watched gave new feels to my feelings. Viewing the new sci-fi action adventure Everything Everywhere All at Once was for me like an Olympic event! The film dances in the multiverse and feels like an acid trip fueled by bizarre scenarios from the most imaginative cinematic minds. And yet, it reveals so simply and clearly what's fundamental about life.
Certain pre-destined events happen in our lives over which we have no control (fate), but there are also many things that happen to us that we absolutely do control through our free will decision-making process.
This movie portrays the power of our free will eloquently. Every choice the lead character, Evelynn (Michelle Yeoh), makesaffords her a different life in another universe.
Evelynn is a worn-out, disappointed immigrant who operates a laundromat with her highly dysfunctional family that includes: a grumpy, narrow-minded grandfather, a geeky but highly lovable husband (Ke Huy Quan), and a distant, rebellious daughter who desperately desires her mom's support in coming out to her grandfather. On top of all that, the family faces financial ruin when they can't pay their taxes.
Just when Evelynn's world is about to entirely collapse, the multiverse steps in to transform her into an antihero of incredulous proportions. Who'd have ever thought that downtrodden Evelyn could be the one to save the multiverse from ruin!
When a way cooler, Kung Fu fighting husband from another universe enters the milk-toast body of her husband, and places the heavy mantle of saving the world on her shoulders, Evelyn's response is that she's nobody, nothing. She can't be the hero of this mission. But Mr. Cool delightfully replies, "You're capable of everything, because you're so bad at everything!"