angel signs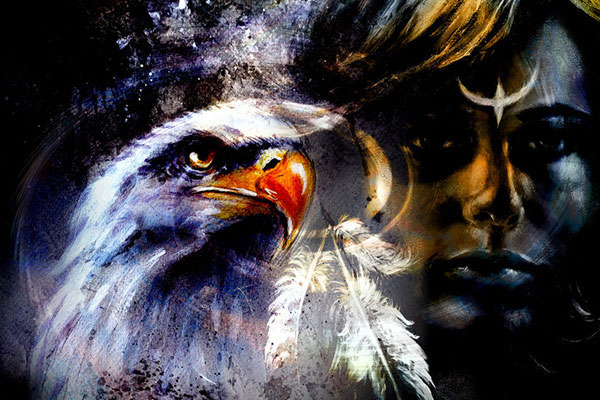 It is my belief that we all have animal spirit guides that guide and support us along our life journey.
Each spirit animal represents a different aspect of life. Some show up when we need their particular energy or receive their symbolic message, while others show up consistently throughout our lifetime. These animals, birds, mammals, reptiles, and even fish, are like our personal totems.
I have three main spirit totems: the eagle, the red tail hawk, and the owl. Each has shown up consistently in my life, especially when there is a time of adversity, grief, or crisis occurring.
I was made of aware of these three totems early in my life, when I consulted with an indigenous elder. He gave me my spiritual name: Soaring Free. I instantly loved my name. It represents the proud eagle that soars on high, the red tail hawk that soars in broad circles high in the air, and the owl that is wise and roams free.
The Eagle
After my parents passed away, I was cleaning their house. Not only was I grieving at the time, I was also very distraught, having to decide whether to sell their home or not. I was not at all sure if it would be the right thing to do.
Then, I asked my angels to give me a sign. Moments later, as I looked down towards the lake, there were two beautiful bald eagles sitting on the edge of a tree branch.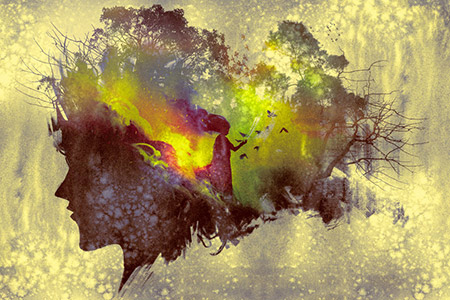 We often get so caught up in the technical aspects of divination, in the textbook definitions of our methods and tools, and in the intellectual pursuit of spiritual wisdom and esoteric knowledge gleaned from scholars, teachers and gurus, that we forget to employ the most basic of all techniques: our own awareness and observation of signs and synchronities in our environment.
Now, I'm not questioning book-learning, and the like. Studying our metaphysical craft is a necessary scaffolding on which to build a solid practice. It takes many years for the apprentice to become an expert. And after much practice, the diviner finds a comfortable stride, with their unique voice and style of practicing being sought after by clients who resonate with their unique skills.
The more we practice the esoteric arts, the more intuitive and attuned we become, and a wonderful blending occurs between right-brain and left-brain awareness. This is how we increasingly deliver powerful messages and truths to our clients. This is why it is indeed important to have the foundational training, and the necessary skills and life experience, to offer solid advice and guidance.
But, it also extremely important to be mindful and pay attention to our environment at all times. Not every moment in a reading can always be a profound channeled truth for the client. Sometimes the messages come in much subtler tones that we must tune into in order to appreciate their significance.
Something as simple as the sunlight bursting through a cloud at the moment a question is asked, or the sudden twinkling laughter of a neighbor, can deliver increased awareness to the diviner from her environment.