angel signs
Published
October 9, 2021
|
By
Megan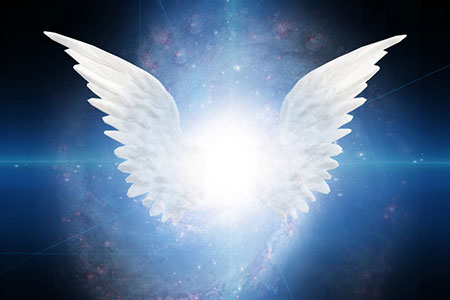 Just‌ ‌like‌ ‌any‌ ‌muscle‌ ‌or‌ ‌skill,‌ ‌our‌ ‌intuition‌ ‌requires‌ ‌regular‌ ‌exercise‌ ‌and‌ ‌practice‌ ‌to‌ ‌improve‌ ‌its‌ ‌strength‌ ‌and‌ ‌clarity.‌ The‌ ‌following‌ ‌is‌ ‌one‌ ‌of‌ ‌my‌ ‌favorite‌ ‌ways‌ ‌to‌ ‌enhance‌ ‌angelic‌ ‌communication.‌ ‌
‌I‌ ‌like‌ ‌to‌ ‌work‌ ‌with‌ ‌Archangel‌ ‌Michael‌ ‌for‌ ‌this‌ ‌exercise‌ ‌because‌ ‌he‌ ‌has‌ ‌such‌ ‌a‌ ‌large‌ ‌and‌ ‌powerful‌ ‌energy.‌ ‌It‌ ‌is‌ ‌easy‌ ‌to‌ ‌ascertain‌ ‌and distinguish.‌
To‌ ‌get‌ ‌the‌ ‌best‌ ‌results‌ ‌from‌ ‌this‌ ‌exercise,‌ ‌begin‌ ‌by‌ ‌setting‌ ‌time‌ ‌aside‌ ‌throughout‌ ‌the‌ ‌week‌ ‌to‌ ‌practice‌ ‌tuning‌ ‌in‌ ‌to‌ angelic guidance.‌ ‌It‌ ‌can‌ ‌be‌ ‌as‌ ‌easy‌ ‌or‌ ‌as‌ ‌elaborate‌ ‌as‌ ‌you prefer.‌
For‌ ‌example,‌ ‌you‌ may‌ ‌decide‌ ‌to‌ ‌practice‌ ‌tuning‌ ‌in‌ ‌for‌ ‌only‌ ‌a‌ ‌few‌ ‌breaths‌ ‌in‌ ‌the‌ ‌shower,‌ ‌or‌ ‌you‌ ‌could‌ ‌set‌ ‌aside‌ ‌30‌ ‌minutes‌ ‌in‌ ‌the‌ ‌evening‌ ‌and‌ ‌create‌ ‌your‌ ‌own‌ ‌ritual‌ ‌with‌ ‌candles‌ ‌and‌ ‌‌meditation‌‌ ‌music.‌ Let your ‌creativity‌ ‌and‌ ‌schedule‌ ‌‌dictate‌ ‌the‌ ‌level‌ ‌of‌ ‌your‌ commitment.‌ ‌
The‌ ‌most‌ ‌important‌ ‌element‌ ‌is‌ ‌your‌ ‌commitment‌ ‌and‌ ‌intention.‌ ‌As‌ ‌a‌ ‌teacher‌ once told me‌ that small‌ ‌action‌ ‌steps‌ ‌imbued‌ ‌with‌ ‌big‌ ‌intention‌ ‌makes‌ ‌miracles."
When you are ready to begin, ‌close‌ ‌your‌ ‌eyes‌ ‌and‌ ‌take‌ ‌several‌ ‌deep‌ ‌breaths‌ ‌in,‌ ‌breathing‌ ‌all‌ ‌the‌ ‌way‌ ‌down‌ ‌to‌ ‌your‌ ‌lower‌ ‌belly.‌ ‌With‌ ‌each‌ ‌exhale‌ ‌allow‌ yourself‌ ‌to‌ ‌release‌ ‌any‌ ‌worries,‌ ‌doubts,‌ ‌concerns,‌ ‌grief‌ ‌or‌ ‌fear.‌
When‌ ‌you‌ ‌have‌ ‌obtained‌ ‌a‌ ‌peaceful‌ ‌feeling,‌ ‌call‌ ‌to‌ ‌‌Archangel‌‌ ‌Michael‌ ‌silently,‌ ‌or‌ ‌aloud.‌ ‌Ask‌ ‌that‌ ‌he‌ ‌move‌ ‌into‌ ‌your‌ ‌energy‌ ‌field‌ ‌so‌ ‌that‌ ‌you‌ ‌can‌ ‌be‌ ‌aware‌ ‌of‌ ‌his‌ ‌presence.‌
Posted in

Angels, Intuition, Life Design, Meditation, Self-Help, Spirit Guides, Spirituality
|
Tagged

angel, angel guidance, angel messages, angel protection, angel signs, Angels, archangel, divine guidance, guardian angel, guidance, guided meditation, inner guidance, Intuition, psychic attunement, psychic development, spirit communication, spirit contact, spirit guidance, Spirit Guides, spirit messages, spiritual growth, spiritual guidance, spiritual messages, spiritual practice, Spirituality
|
Leave a comment
Published
October 2, 2021
|
By
Megan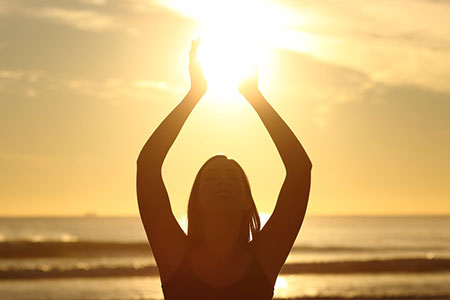 Beginning to work with your angels and spirit guides is just like learning any other new skill. It requires patience, commitment, openness, and a willingness to ask for help.
In fact, I compare opening to divine guidance to learning a new language, because in essence you are discovering the ways you and your 'spirit team' communicate with one another.
Everyone has this ability and if you are willing to put forward the effort, the dividends will be life-changing in positive and joyful ways.
The first step, as with everything related to spirit, is to set the intention to work more closely with your spirit team. Ask your spirit team to work more closely with you. Empower them to turn up the volume of their communication with you.
It is important to remember that you are an important member of your team. You are not a subordinate or lesser, because you are in physical form.
In fact, our spirit team reveres us for our courage to come forward into this lifetime, and they assembled strictly for the purpose of supporting us in this endeavor. They are here to make your life easier and to support you, so let them!
The first way spirit communicates with us is through signs. This can be something as profound as a book we need to read falling off the shelf in front of us at a bookstore; or overhearing a conversation that answers a question in your heart; or something as simple as finding feathers and pennies on the sidewalk.
The key to determining if something is divine guidance or not, is how it makes us feel. If we feel love and inspiration, rightness in our heart, mind and body, then it is a Divine message. If it makes us feel scared, frightened, or disempowered then it is not divine guidance, it is human ego.
Posted in

Angels, Intuition, Life Design, Lifestyle, Metaphysics, Paranormal Phenomena, Psychic Phenomena, Spirit Guides, Spirituality
|
Tagged

alignment, angel guidance, angel messages, angel signs, Angels, divine guidance, divine inspiration, divine intervention, divine love, divine timing, ego, expansion, guardian angel, higher consciousness, highest good, inspiration, intention, miracles, signals, signs, spirit communication, spirit guardians, spirit guidance, Spirit Guides, spirit messages, spirit signs, spiritual awareness, spiritual growth, spiritual guidance, spiritual lifestyle, spiritual messages, spiritual path, spiritual practice, spiritual resources, spiritual truth, Spirituality, synchronicity, unconditional love
|
Leave a comment