Published
August 11, 2023
|
By
Venus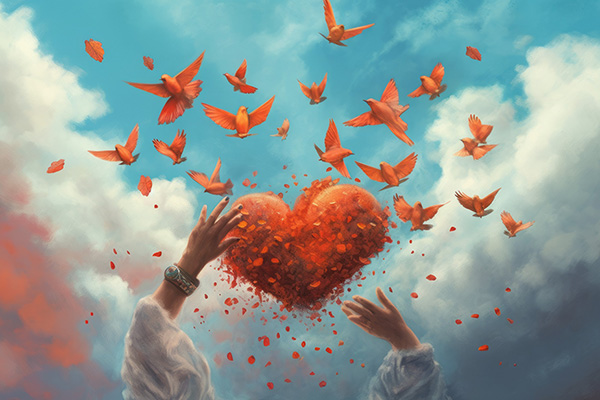 Many people go through life without ever realizing that their spirit guides, ancestors, and deceased loved ones are communicating with them on a regular basis. Spirit is constantly reaching out to us from the other side, but it requires the recipient to be spiritually aware and attentive in their daily life.
The most powerful and easiest way to receive messages and guidance from spirit is to get a psychic or mediumship reading from a reputable psychic or medium.
The next best way to receive messages from spirit is through our dreams, especially visitation dreams in which we interact or have conversations with loved ones. We are most open to spirit communication when we are in the dream state.
Of course, some people are naturally more open to receiving messages from spirit, but anyone can increase their psychic awareness and become more attuned to spirit communication.
The first important step is to adopt a daily spiritual practice that raises your vibration and increases your awareness, such as meditation, prayer, divination, journaling, dreamwork, breathwork, chanting, ceremonies, or rituals.
The next step is to become more aware of signs and synchronicities in daily life. Signs from the spirit realm can include visual apparitions; smells (perfume, cigarette smoke); animals, insects, and other natural phenomena (birds, butterflies, ladybugs, rainbows); objects (coins, feathers); repeating numbers, words or thoughts; specific songs or music; or electrical activity (dimming lights, turning appliances on and off).
Posted in

Afterlife, Angels, Dreams, Intuition, Life Design, Meditation, Mediumship, Metaphysics, Mysticism, Psychic Phenomena, Self-Help, Spirit Guides, Spirituality
|
Tagged

ancestor messages, angel guidance, angel messages, angel signs, animals, apparition, awareness, clairescence, clairolfaction, conscious living, divine guidance, dream symbols, dreams, dreamwork, guidance, gut feelings, higher consciousness, inner guidance, life calling, life design, life plan, life purpose, lucid dream, medium, mediumship, mediumship reading, mission, music, nature, numbers, paranormal awareness, paranormal phenomena, psychic ability, psychic attunement, psychic awareness, psychic dreams, psychic guidance, psychic medium, psychic phenomena, psychic reader, psychic reading, psychic sensitivity, psychic symbols, psychic talent, reputable psychic, signals, signs, soul contract, soul purpose, spirit animal, spirit communication, spirit contact, spirit encounter, spirit guardians, spirit guidance, spirit guides, spirit messages, spirit signs, spiritual awareness, symbolism, synchronicity, visitation dream, words
|
Leave a comment