Spirit Guides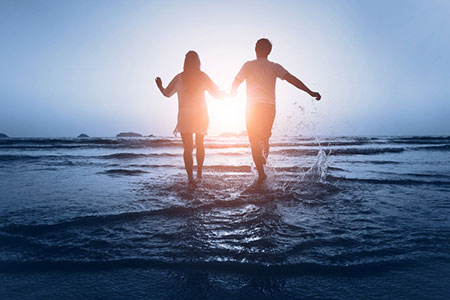 Most of us want to love and be loved. Many people are looking to find the right person. But how does one find love and keep it? And what is the key to finding the right person?
Spirit says one needs to start with yourself first. Without accepting and loving yourself unconditionally, it is impossible to genuinely love someone else.
Do you love yourself enough to find love? Are you strong enough to let go of a loveless or toxic relationship? Do you know what is best for you, or are you willing to settle for a 'just okay' relationship…simply to be in a relationship?
In my experience, low self-esteem and a lack of self-worth does not lead to long-lasting, sincere love. Love yourself enough to leave. Loving yourself is just a matter of wanting the best for you.
Doing psychic love readings for many years, I have found that some people simply settle because they are lazy, not wanting to put in the effort. But true and lasting love is hard work. Some feel trapped in bad relationships, falsely believing they can't get out, while others are scared to leave because they feel they cannot do any better.
Everyone deserves to be in a happy, healthy relationship. We are all deserving of love and belonging. If you are in an unfulfilled, or even an abusive relationship, you need to take decisive steps towards changing your prospects for the better. Take back your power.
Just because someone likes you does not mean you must like them. If you want to see if you really like them, and let it play out, great. Does not mean you have to like them back, much less marry them! Some people are just not the person for you. Move on, or you will never find your person.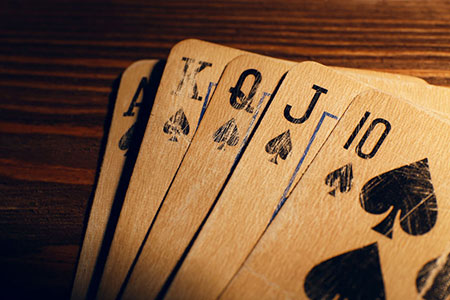 I do psychic readings using a normal deck of playing cards. Yes, the kind you buy at your grocery store. It is is actually the original form of oracle card reading.
Cartomancy as we know it today originated back in the 14th century, when playing cards were first introduced to the world. Some historians believe it might even date back to Ancient Egypt. Using an ordinary deck of cards was actually the most popular form of cartomancy for centuries, especially in Europe from the 18th to the 20th century.
Today divination using a standard deck of playing cards has sadly become the 'little brother' of the Tarot. These days people find it unusual if a psychic uses a regular deck of playing cards to do readings.
To give the most accurate readings, I use a specific approach when I use the cards. First of all, I tune in with my client's energy and I make sure that I am connected with my spirit guides.
Also, if a client has had a bad day or if they are upset, it helps a lot if they clear their mind as much as possible before we start the reading. If a client is not feeling well, I usually recommend they hold off on the reading, because their energy is too low. Reading for someone in this state usually does not yield very good results.
Before you make a phone call for your next psychic reading, take three deep breaths and let them out very slowly. If you are having a bad day, take seven deep breaths and slowly let them out. You will be very surprised how much this will relieve your tension or your stress, before you make this phone call. You will also find that your reading experience is much more enjoyable and meaningful.