Spirit Guides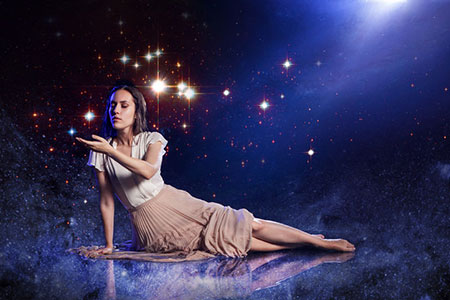 We live on a vibrant planet, a microcosm of a vast universe of mysterious galaxies, infinite passages, magnificent star clusters, and more than a zillion types of light we can only touch in the stillness of our souls. I am reminded of this splendor each time I gaze into the night sky.
I am also reminded of our presence in this wondrous universe upon waking in the morning and witnessing the magnificence of the sun rising above the hills. And then there is that pre-dawn twilight period when a sacred stillness envelopes all.
It is at these times that I feel most connected to the Divine Essence of Life that flows through the entire Universe. It affirms that I am also a part of this vast and expanding wonder of abundance, benevolence and unconditional love.
We sometimes lose sight of the fact that we have been created complete and dynamic, with an endless array of spiritual, metaphysical and psychological powers to forge through any goals we might establish for ourselves.
Too often we see ourselves as lacking in the ability to move our lives forward, especially when everything seems to be going wrong. It is during these periods that we must take a step back, breathe deeply, and focus on how magnificently perfect we were created.
Each of us is born with an inner compass and a set of spiritual gifts to guide our lives to celestial heights, even in the most rough moments when it appears that our world is crumbling.
I once had a wise friend who was a revered elder in our community. Throughout her life she has freely shared her wisdom with me. Towards the end of her earthly life, she reminded me that we were each born with the perfect tools in place to navigate through any ordeal, both the positive and the seemingly negative.
She urged me to reflect upon the higher guidance we were born with, and not be afraid of trusting my inner voice, especially during the bleak periods. So, in honor of my dear old friend, I encourage you today to utilize your special set of spiritual tools and trust in the higher guidance it leads you towards.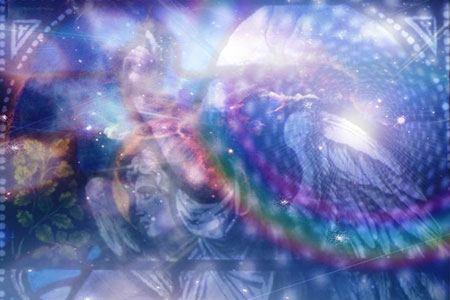 Seeing has always been a matter of believing. That is why many humans struggle to accept the existence of other dimensions and alternate planes of existence. They find it difficult to believe that the spirit realm co-exists side-by-side with us, because they cannot see it.
From very early childhood I have been blessed with the ability to 'see.' Believe me, if everyone in our world was clairvoyant, the world might just be a better place by now.
Just imagine! No more hatred and cruelty, no more greed and violence, and no more people stepping on their neighbors for various selfish reasons. More love, more peace, and more joy for everyone. If everyone could see the things that I sometimes see, I think people would be more concerned with elevating their spiritual growth and fulfilling their soul purpose.
I remember the first time seeing spirit. I was a little girl and did not comprehend what was happening? They were there, but also not. I could kind of see through them? Confused and frightened, I immediately ran to my mother. Her answer to me was: "No need to be scared. Don't pay too much attention to it, Gabby. Everyone in the family sees these things. They will not hurt you."
Since that day I have always felt very privileged and blessed to be able to 'see' spirit.
Over the years years I have also seen my guardian angel, who really looks like an ethereal being from a painting. The most beautiful colors and breathtaking light emanates from my angel. I remember thinking is it a man or a woman? It was truly magical and comforting. Angels are very real.