ancestor messages
Published
March 22, 2023
|
By
Sheri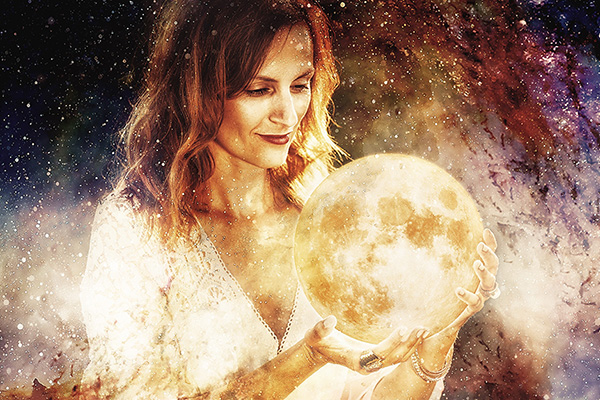 The Moon is traditionally revered as a beloved relative by the Anishinaabe peoples, a large group of culturally-related indigenous people in the United States and Canada. She is known as Nookomis, or 'My Grandmother.' Throughout the ages the elders of Ojibwe, one of the largest tribes of the Anishinaabe, shared with younger generations the creation story of their people.
The legend begins with Manitou, the Great Spirit, who created the Universe by dreaming it into existence. Manitou then decided he wanted to create a special creature like himself who could also dream, imagine and create. But he could not accomplish this on his own. He needed the help of the divine feminine energy of Geezhigo-Quae, the Sky Woman.
So, he ascended to her in the sky and asked her to be the mother of his children. She agreed and came down to earth to give birth to twins on the back of a Great Turtle. She named the boy and the girl 'Anishinaabe,' meaning 'human' or 'person' born from the mind of the Creator.
Before she returned to her home in the sky, Manitou gave her a new name: Nookomis, the Great Mother of the Anishinaabe. Grandmother Moon now lives in the sky world as a nurturing, protective energy watching over her many grandchildren by providing light and reassurance in the darkest of nights.
During my meditation today, I received a message from Grandmother Moon, which I am to carry forward myself this year and share with others who also wish to embrace her guidance. The message I am to share is simply this:
Posted in

Goddess, Intuition, Life Design, Meditation, Metaphysics, Self-Help, Shamanism, Spirituality
|
Tagged

alignment, ancestor messages, ancestors, beliefs, channelling, creation, creator, culture, divine feminine, divine guidance, divine inspiration, energy vibration, fable, great spirit, guidance, health, higher self, highest good, holistic health, inner being, inner guidance, inner truth, inner voice, inner wisdom, intuition, legend, lunar energy, mental health, moon, moon energy, motherhood, myth, mythology, native american, nurturing, psychic channeling, self-healing, self-trust, soul, soul energy, soul guidance, spirit entities, spirit messages, spiritual guidance, spiritual messages, spiritual path, spiritual traditions, the mother, traditions, tribe
|
Leave a comment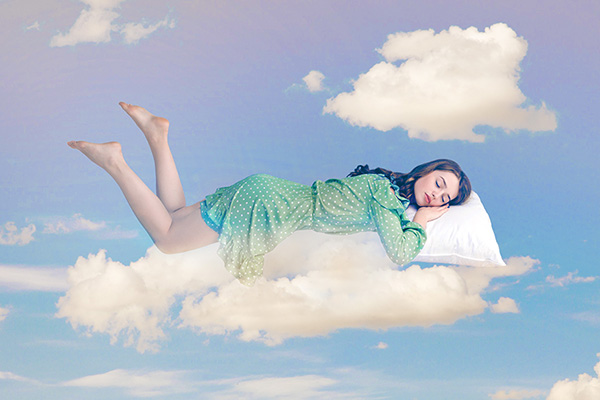 While I was meditating the other day, the voice of an ancestor came to me. It was the spirit of a relative I had personally known when she was in this life. She said, "Why don't you just rest a little bit honey? Everything is always easier and better after you take a day or two to just rest and recover."
I cannot say I was surprised by this unusual visitation message. I had indeed been dealing with a lot of stress lately, and I tend to forget that what I really need to do sometimes is to simply stop. Just stop doing whatever it is I feel I have to do. I often do tend to take on more than I am actually required to, and then make matters worse by stressing about it. It's a free will kind of deal.
My ancestor was right. A timeout would empower me to cope much better and see things in a different perspective. The truth is most of the recent stress in my life is caused by my thinking. It is mostly in my mind and not based in reality.
So, I decided to follow her advice and take a few days off. I turned off my negative thought process, stopped working for a few days, and found constructive ways to clear my mind and relax. I took out a library book to read for entertainment and enjoyment; played with my cats; cooked some delicious comfort food; meditated in the garden, slept late, and allowed myself to just simply enjoy some proper 'me time.'
Well, it certainly worked like a charm! After just a few days, I felt invigorated, recharged, empowered, and in a much better state of mind. I now realize I had been depleted of energy and especially not getting enough sleep.
Posted in

Afterlife, Alternative Medicine, Healing, Lifestyle, Meditation, Self-Help
|
Tagged

afterlife, ancestor messages, ancestors, calm, cats, conscious living, exercise, fitness, food, fun, healthy living, holistic health, inner peace, inner strength, laughter, life challenges, lifestyle, loved ones, meditation, mental health, mindfulness, mindset, nature meditation, nutrition, recovery, recreation, rejuvenation, relaxation, renewal, resilience, rest, restore, retreat, self-awareness, self-care, self-empowerment, self-healing, sleep, spirit communication, spirit contact, spirit encounter, spirit guardians, spirit guidance, spirit guides, spirit messages, spiritual lifestyle, stress, worry
|
Leave a comment