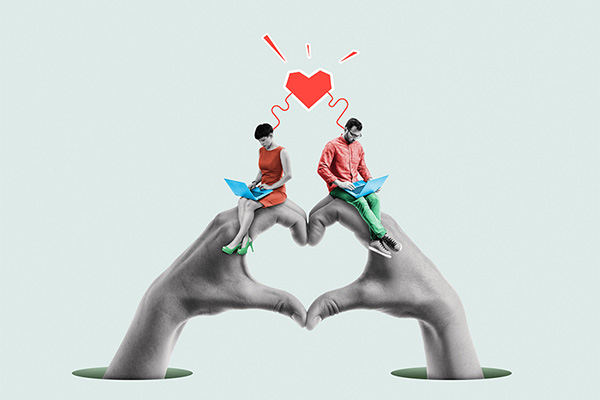 How does one find that everlasting love so many of us seek? This is the big question. In today's era of social media and online dating, romance is so very different from the old days, when one would more often meet someone through friends and relatives, or at work. I am not saying that oes not happen anymore, but chances are slim in a new era where more of us are working from home and studies reveal that more than half of adults are experiencing loneliness.
I believe nowadays most people are actually scared to enter the dating scene. Not only does it take one out of your comfort zone, but we have all heard horror stories of people who tried online dating and now feel they will never want to date again. Some people are also adamant that online dating simply does not work.
The truth is quite the opposite however, when one looks at research statistics. For example, in a 2019 study found that meeting online has become the most popular way for couples to connect in the United States.
A 2021 study estimated that about 323 million people worldwide were using dating apps and matchmaking sites to meet new people. A recent survey found that about one in every three people who use these platforms found someone to have a long-term relationship with, and at least 13% of online daters eventually get engaged or married because of using these platforms.
In my experience the dating apps and websites are not the reason why some people fail to meet the right person or have bad experiences with online dating. I have seen time and again in readings I do for clients all over the world that the key elements for dating success are self-love, self-worth, mental health and spiritual awareness.