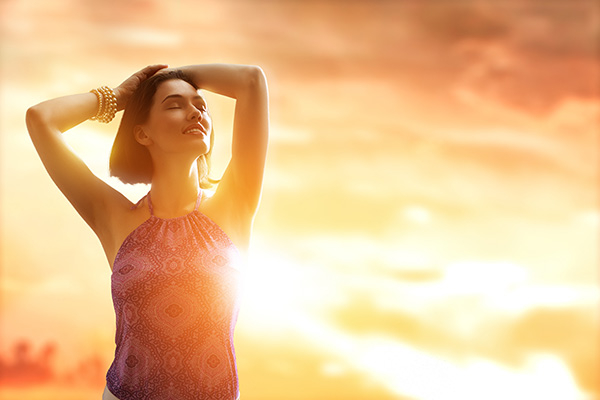 In Traditional Chinese Medicine (TCM), there are Five Elements, namely Wood, Fire, Earth, Metal, and Water. These elements are each associated with the seasons, certain emotional states, and specific organs in the physical body. I am personally fascinated with how accurate these correlations can be.
In the summer season, for example, the element of fire rules. The four organs associated with the fire element is the heart, small intestines, pericardium (or heart protector) and San Jiao, or the 'triple energizer,' which is the hollow space inside the trunk of the body.
In TCM, the solid organs each has its counterpart in a 'hollow organ (Fu).' The heart, for example, is a solid organ, and the small intestine its hollow counterpart. San Jiao is a body cavity that is able to influence the functioning of other organs and our overall health through the free movement of Qi, the fundamental life force energy.
The fire element represents expansion of energy expanding with heightened activity and excitement. It is further associated with love, joy, harmony, but also disharmony. In extreme cases, too much fiery excitement can cause insomnia, restlessness, and even manic behavior.
A good example of how the joy of the fire season manifests in our everyday life is the fact that summer is the peaktime of the year for weddings. This time of the year our hearts are most open, seeking to be filled with joy. We seem to radiate more light and love in the summer, just like the warm sunshine.