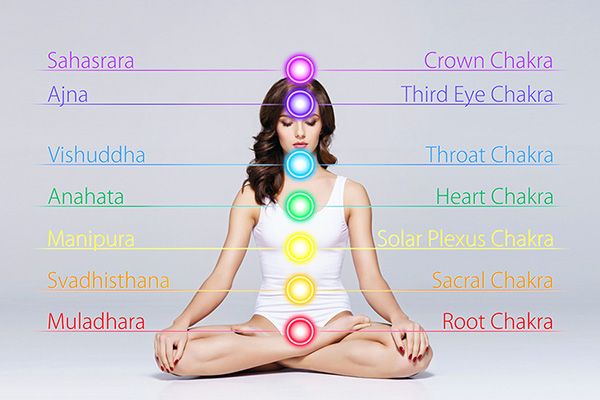 Anahata chakra, also known as the heart chakra or heart center, is the fourth of seven primary chakras in the body. The Sanskrit word anahata means 'unstruck' or 'unbeaten.' It is the subtle sound produced 'without touching two parts.'
The anahata chakra is located in the center of the chest, near the heart, and is associated with empathy, love, compassion, and forgiveness. It also governs our heart, lungs, thymus gland, and circulatory system and plays an important role in our immune system, emotions, and relationships.
It is symbolized by a twelve-petaled lotus flower with an intersection of two triangles representing the mystical union of the male and female, the metaphysical and physical. The anahata chakra serves as the bridge between the lower three physical chakras and the higher spiritual chakras, connecting the earthly and divine energies within us.
When the anahata chakra is open, aligned, and balanced, we feel a sense of connection with ourselves, others, and the world around us. We are also able to let go of negative emotions such as anger, resentment, and fear to rather give and receive love, foster compassion and empathy, and extend forgiveness towards ourselves and others. When the heart chakra is in balance, we experience a profound sense of love, tolerance, harmony, and emotional well-being.
On the other hand, when this chakra is blocked or underactive, we may have difficulty in expressing love and compassion. We are also more likely to be unkind and intolerant and experience negative emotions such as anger, resentment, fear, and even hatred.