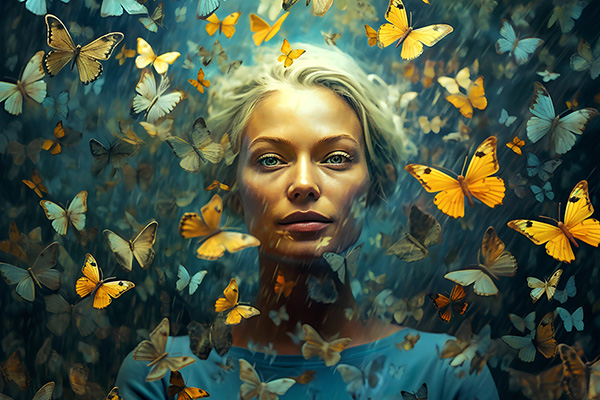 A new concept that seems to be going around a lot lately in the spiritual community is to be your 'authentic self.' But what does this really mean? How do you know who your authentic self is? Heck, you may say, "I'm still trying to find out what my life purpose is, never mind who I truly am!"
Well, as a result of our education, our upbringing, our family dynamics, our job, and such, when we are asked the question "who are you," we resort to answers such as: a mom, a dad, engineer, doctor, janitor. We tend to express our identity by what work we do, what credentials we have, and what society or our community has told us to be. We are bombarded by social, political, environmental and family expectations that can overwhelm us in modern life.
On top of this, the world today seems to be in chaos. There is distrust everywhere, and we have to contend with challenges like identity theft and social peer pressure. Yet, we are now also expected to know our authentic self? "God, help me, I don't have time to look for that! I have the kids to take care of, work deadlines to keep, dinner and laundry to do, and I urgently need to sign up for an exercise program to reduce my weight!"
It is never ending, you say. Your authentic self is somewhere, you just don't know where and no time to find it. But that is just the point! All these things we are expected to do are there because of the pressure we put on ourselves. As we look through our colored lenses of self-inflicted expectations and the social pressure we have learned from family or peers, we lose touch with who we really are, and what we truly want.