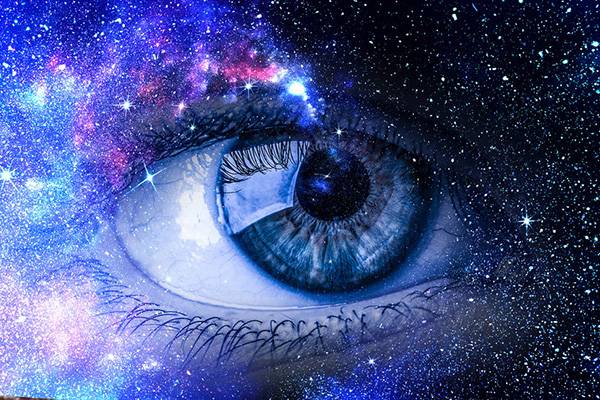 Eye gazing is a powerful, ancient practice in which two people engage in a shared meditation practice during which eye contact is maintained for an extended period of time. Eye gazing is usually done for about ten minutes at a time, although it can certainly be any duration preferred.
Eye gazing can be used to access past life information, promote healing, connect to your higher self, guides, or angels, and almost anything else you can imagine. The eyes are the windows to our soul, and our soul is the singularity that connects us to everything else: the Universe, Source, God, the Divine. Eye gazing is also a profound manifesting tool we can use to further develop our 'spiritual muscles,' so to speak.
Before you include eye gazing in your spiritual practice, I recommend you read my previous blog on the essentials of eye gazing. Once you are more familiar with the basics, you can also apply the following guidelines to your eye gazing practice.
To use eye gazing for a specific purpose, you must set a clear intention beforehand, and then hold that intention throughout the gaze. You hold an intention by simply keeping a gentle awareness in the back of your mind that what you are seeing during the gaze is relevant to your intention, and trusting that whatever comes forward is always relevant.
It's important not to simultaneously hold any expectations about what you're going to see, or to resist anything that comes up spontaneously, just because you don't immediately see its relevance or connection to your intention. Keep an open mind and be flexible and accepting in the flow of your gazing experience.
If you're gazing alone, sit comfortably in front of a mirror, take a few centering breaths, and then state your intention out loud. I prefer to speak aloud in my spiritual practice whenever possible, as words are energy forms and therefore add a 'weight' to our prayer requests, intentions, and affirmations. State your intention out loud and ask Spirit to provide insight around this intention. Use language that feels right for you.