clairsentience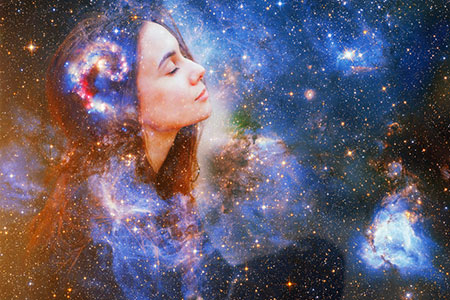 We are all metaphysical beings born with a variety of spiritual gifts. Some of us intuitively know how to use our special gifts early in our life, while others may have difficulty embracing them.
Expressing our natural spiritual gifts takes a certain mindset. The key is to not try too hard. That's right! No blood, sweat or tears are necessary. Just relax, surround yourself with calm and positivity, and clear your mind. Our metaphysical gifts and psychic talents flow naturally when we don't try to force it.
We experience intuitions, signs and synchronicities every day, but often we do not pay enough attention. You may have felt someone was coming to visit today, or a vision of that person flashed through your mind, and then you bump into them later.
Maybe you smelled a sweet scent that reminded you of someone, or you knew the phone was going to ring, and it just did. We may have a feeling not to drive a certain way home today, and later discover that we missed a major traffic jam. We all have an inner voice that talks to us when we have important choices or decisions to make.
Some people have won the lottery, after the numbers just 'popped into their mind.' We all have dreams that reveal important information to us about the past, present or future.  Some of us feel sadness or despair when we walk by strangers. We feel soul connections with some people we meet for the first time.
So, you see, we are all gifted, but we just need practice learning how to not try so hard, and instead just get comfortable and attuned with our spiritual self.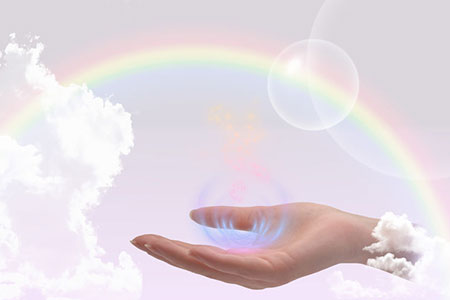 My first experience of the spiritual gift of healing was when I went to visit my father in the hospital many years ago. He was in great pain and something told me to gently touch the knee on which he just had surgery. It was not my intention to achieve anything, simply to comfort him. But then I saw his facial expression shift from agonizing pain to instant relief. That to me was a miracle!
The next major healing miracle happened when one of my twin daughters went ice skating when she was about 8 years old. I was watching the children enjoy the beautiful winter day, when my daughter suddenly slipped and fell. I will never forget her agonizing scream. I instantly knew this was bad!
As I was making my way to her, others where already helping her, but she would not stop screaming and it shot through me like bullets. When I got to her, I immediately saw the bone protruding through her skin. I then put my hands over the break on her forearm and said, "It's okay." In the blink of an eye, she stopped crying and said, "Mommy it doesn't hurt anymore. "
I held her arm all the way to the hospital and when we arrive they made me remove my hands. Again, I had to hear my daughter screaming in pain, with me feeling helpless.
After they set her arm, they let me see her. I touched the cast on her arm and immediately sensed it was not set correctly. Of course, they refused to listen to me at first, but I kept insisting that something was wrong. Finally, they agreed to do a second X-ray, which showed my daughters arm was in fact not correctly set. So, she had to have it done all over again. A nurse asked me how I knew. I never answered.