Published
July 30, 2021
|
By
Megan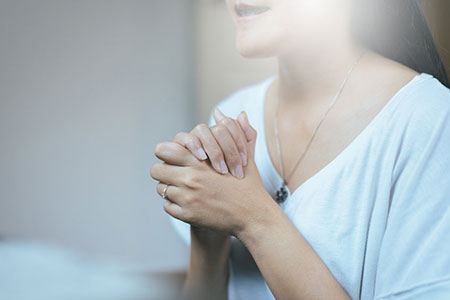 Communicating and working with Spirit can become confusing when you need to discern who exactly it is that you are engaging with. Terms like Spirit Guides, Ascended Masters, Angels, Ancestors, among other, are often used in this context, but the distinction between these entities is not always made clear. It can be very confusing. For this reason, I have compiled a quick guide to the 'who's who' of the spirit realm, and how to best work with each group of spirit energies.
Angels
Angelic beings are pure Love and Light. Angels have never experienced a human incarnation. They serve as our guides and protectors. Angels are our constant guides, steering us on our journey through life and helping us to achieve our dreams and goals.
They gently nudge us forward along our life path and deliver to us unconditional love from the Divine, but only if we ask for their support.They never overstep the Law of Free Will, unless it is a life-threatening situation that demands divine intervention.
You know you are in contact with an Angel if you feel warm 'tingles,' and a sense of unconditional love, inner peace and well-being.
Ascended Masters
Unlike Angels, the Ascended Masters are loving teachers. They are guides who have experienced human life on Earth. These beings have achieved self-actualization, enlightenment, or an ascended state of being. They have come into full alignment with their Higher Self.
Posted in

Afterlife, Angels, Healing, Life Design, Mediumship, Metaphysics, Paranormal Phenomena, Psychic Phenomena, Reincarnation / Past Lives, Shamanism, Spirit Guides
|
Tagged

Afterlife, ancestors, Angels, Ascended Masters, channelling, communication, divine guidance, divine intervention, divine self, familiars, family, free will, higher self, karma, Law of Free Will, loved ones, mediumship, relatives, signs, soul energy, soul evolution, soul family, soul group, soul growth, soul purpose, soul recognition, spirit, spirit communication, spirit contact, spirit guardians, Spirit Guides, spirit messages, spiritism, spiritual growth, spiritual guidance, spiritual healing, spiritual insight, spiritual knowledge, spiritual laws, spiritual messages, spiritual practice, spiritual wisdom, spiritualism, Spirituality, validation
|
Leave a comment