ego death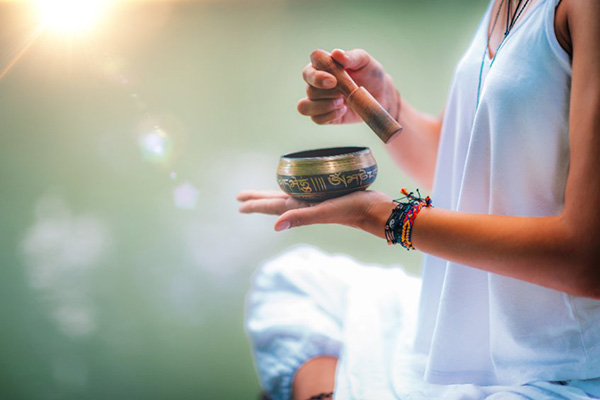 Thoughts have metaphysical power. Words, speech, singing and sound also have power. Everything we say, sing and chant has vibrational sound frequencies that changes the chemistry of our brain and the physiology of our body.
A positive sound vibration changes the brain to a calm, compassionate, highly intuitive state. Think of a baby laughing and how it brings joy to everyone who hears it.
A negative sound vibration abruptly shocks and damages the nervous system. Think of someone scratching the chalk board or yelling racist epithets, and how both make you nervous and angry.
We can actually improve our health with positive vibrations in the form of mantras. A mantra is a set of words, with a positive meaning that also has a positive vibration. When repeated over and over, this vibration permeates every cell of the body, igniting, healing and repairing these cells. It moves through every muscle, bone and organ.
This process changes the entire energy field, aura, and expands it. Done with enough practice and an open heart and mind it can increase our light to the point where we can heal ourselves or help others to heal.
Have you ever walked into a silent room and felt that there had been a conflict between the people who have been there, before you arrived? That vibration, positive or negative, leaves an energetic residue and is absorbed by everyone entering into it, unless that person has increased their vibration to the point where they become psychically impervious to other's negative energies.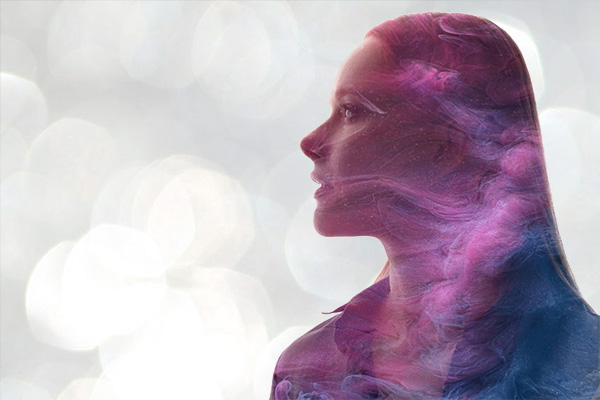 You have already died many deaths. Many versions of you will 'die' in this lifetime. And, many versions of you will be reborn.
Of course, you have also passed through the veil between this life and the next for many past lives. But in this case, I am referring to 'deaths' we suffer in this lifetime.
We can identify these dramatic changes, transitions, shifts, or 'deaths' in our astrological chart. Your Saturn Return, for example, occurs around the time of our 30th birthday. Our Saturn Return forces us to take an honest look at everything we may have been avoiding until now. It forces us to make much needed changes and improvements. It is the ending of our youth and the birth of our new adult self.
We do not remain the same person throughout our lifetime. Our goals, ideas, and life lessons all serve their purpose until they are phased out to let in new information, new ideas, and new opportunities for growth. If we do this right, life keeps changing us. We continue to grow and expand.
For this purpose, it is wise to interact with people who have different beliefs, practice other religions, and have other political affiliations compared to our own. And more importantly, to really listen to them. We must allow all the information in and trust our intuition to let our beliefs and understanding of life continuously evolve.
Our life experiences constantly challenge and change our ideas, goals, and views. We are constantly shedding our old skin. Just as our body changes every day we are alive, so does our soul. We take in every experience, whether we know it or not. It's like adding ingredients to a recipe.
Embrace these deaths and births along your life path. They are needed for your soul growth and spiritual expansion. I've witnessed over the years some people really fighting change and resisting growth…and it always makes them miserable. Fluidity and acceptance are spiritually essential. Simplicity will bring you inner peace.