Published
October 31, 2023
|
By
Monica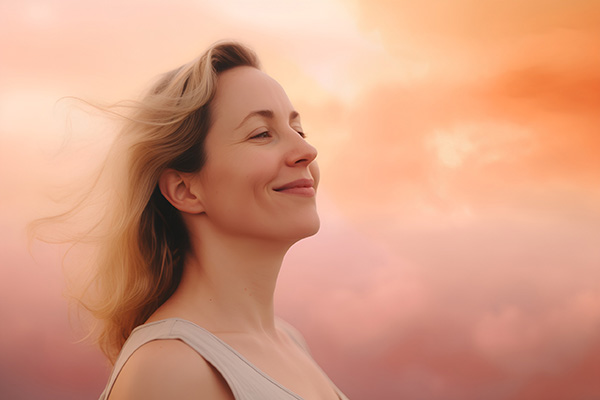 How do you know who to trust and what to believe these days? How do you decide what is best for you and your family?
In this age of misinformation, alternative facts, fear-mongering, and fake news, is there a way to cut through to the truth for our highest good?
Well, for the spiritually aware person, there certainly is! The guidance of Spirit is omnipresent in our lives, and our angels, guides, ancestors and loved ones on the other side can assist us every step of the way as we navigate through life.
However, while Spirit is omnipresent, it does not automatically intercede in our daily lives without our free will consent.
Except for rare instances of divine intervention, when God, Source, Spirit, the Divine steps in to encourage or protect us (often from ourselves), the rest of our life journey and the fulfillment of our soul plan is our personal mission and responsibility. Spirit will very seldom interfere. However, Spirit is always available to guide, inspire, comfort and protect us if we ask for help.
Our higher selves choose the relationships, circumstances and growth challenges we wish to experience on the earth plane. Spirit, meanwhile, watches with interest as we navigate the twists and turns that we orchestrate for ourselves as evolving souls. Spirit will only come closer to coach or assist us when we specifically call upon its higher power for assistance.
Posted in

Intuition, Life Design, Lifestyle, Mysticism, New Earth, Self-Care, Self-Help, Spirit Guides, Spirituality
|
Tagged

alignment, ancestor messages, ancestral guidance, angel guidance, angel messages, angelic support, awareness, challenges, channelling, choices, connection, conscious living, decisions, divine guidance, divine inspiration, divine intervention, divine support, energy alignment, energy vibration, fake news, fear, growth, guidance, gut feelings, happiness, higher consciousness, higher power, higher self, highest good, inner guidance, inner truth, inner voice, inner wisdom, intuition, life design, life lessons, life path, life plan, metaphysical practice, personal growth, personal responsibility, premonition, presage, prescience, psychic awareness, self-belief, self-confidence, self-realization, self-trust, sensing, soul evolution, soul growth, soul guidance, soul plan, spirit guidance, spirit guides, spirit messages, spiritual, spiritual awareness, spiritual expansion, spiritual growth, spiritual guidance, spiritual journey, spiritual lifestyle, spiritual path, spiritual practice, spiritual routine, spiritual support, spiritual truth, trust, truth, worry
|
Leave a comment