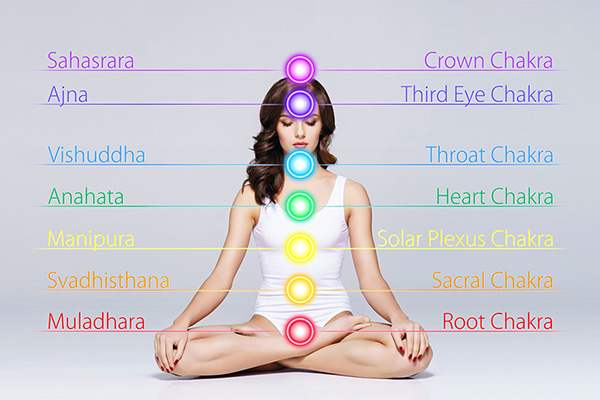 The sahasrara chakra, also known as the 'crown chakra,' is the seventh and highest primary chakra in the human energy system. In Sanskrit, sahasrara means 'thousand-petalled' or 'thousandfold.'
This chakra is the energy center that connects us to God, Source, Spirit, the Divine, and Universal Consciousness. It is associated with spiritual awareness, higher consciousness, enlightenment and universal truth.
Located at the top of our head, the place where the soul is believed to leave the body at death, the crown chakra is the seat of the superconscious mind or supreme consciousness. It is from this chakra that all the other chakras emanate, and when fully activated it is believed to lead to nirvikalpa samādhi, a blissful supreme state of pure expanded consciousness.
The sahasrara chakra is symbolized by a violet lotus flower in full bloom with a thousand petals surrounding a luminous circle with the seed mantra "Ohm" in the center. The circle represents infinity, wholeness, and the eternal cycle of life. The thousand petals represent the infinite nature and divine oneness of the universe. Each petal also represents a different stage in our spiritual awakening and expansion.