spirit guidance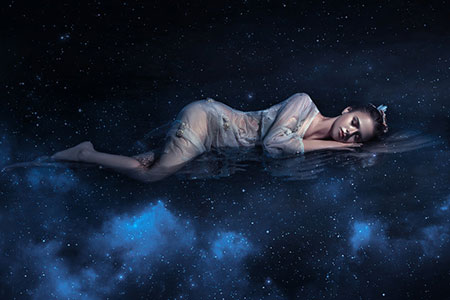 There is a saying 'our issues are in our tissues,' meaning our stress, fears and worries show up in our bodies. Keeping our body, mind, and spirit back in harmony and balance is essential for all of us. It ensures inner peace and well-being.
The restorative power of sleep and dreams has been a specific pursuit of mine in recent months. It has been my mission to reach that sweet spot for my body's wake-sleep-dream rhythm and I have been discovering more of the magic that sleep and dreams can offer.
I find when I have good sleep, I remember my dreams more often. This not only helps with daily problem-solving, since my mind is at rest and not resistant, but I also receive valuable guidance and spiritual reassurance on matters I am worried about. Sleep and dreaming also help us process our emotions from our experiences of stress and trauma during our waking hours.
The dream state is also a time when we are free to explore and find new inspiration. We are in a world of our own making that belongs to only us. And the possibilities are truly endless; even time travel, prophetic dreams, loved ones coming to visit.
In the Harry Potter book The Prisoner of Azkaban, Dumbledore tells Snape not to wake Harry: "Let him sleep. For in dreams, we enter a world that is entirely our own. Let him swim in the deepest ocean or glide over the highest cloud."
I'm a bit of a technology nerd, so that makes sleeping and dreaming even more of adventure. There are many cool technologies available these days to improve our sleep time. There are watches and other devices to create a record of not only time slept, but even quality of sleep, heart rate and other interesting facts. There are also amazing phone apps streaming sleep meditations and white noise.
I keep a journal to write down my dreams before I rise, and I also to jot down before I fall asleep those questions and life challenges I need answers for. It has further been my experience that you can even reach out in your dreams to loved ones who have passed for advice or guidance, especially if they had a passion for something you need help with.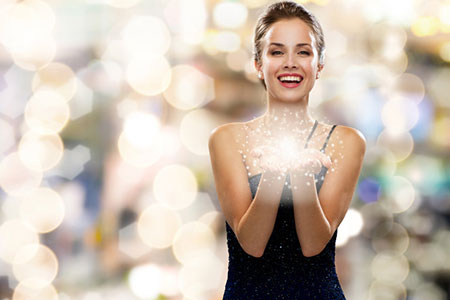 A friend recently asked me to help her hang a new chandelier. And reluctantly, I agreed to give up my treasured Sunday evening movie time to help with the project.
Arriving at her house, I found her with a very heavy box nearly five feet tall. At first, I could not fathom the actual size and shape of the chandelier hidden beneath the layers of packaging and thick pieces of unyielding plywood and cardboard.
I was surprised to eventually find what seemed like a chaotic mess of tangled wires affixed to hundreds of tiny quartz crystals. Could it be a warehouse or shipping mishap, I wondered?
I stepped back and took a deep breath, asking myself if I had maybe taken on more than can handle. But before I could speculate any further, my friend proceeded to life up the chandelier to allow each of the seemingly coiled wires to gently fall into place!
I was amazed at how something that appeared so entangled and messy one moment, could suddenly transform into this breathtaking spectacle of sparkling light. Then we added the large quartz stones for the ends to complete the fixture, and soon it was hanging in my friend's dining room. And I stood back in awe of its magnificent beauty. I was speechless.
This experience reminded me of those times in life when everything seems to be upside down and off-kilter. Those unexpected situations that render us temporarily overwhelmed. I have no shame in admitting that I have succumbed to feeling somewhat defeated in moments like that.
But what I have also learned with the guidance of Spirit is there is always the opportunity in our lives to transform with just a little bit of courage and perseverance a seemingly messy dilemma into something positive and beautiful. No matter how difficult a situation might appear, there is always a silver lining. Continue reading →