signs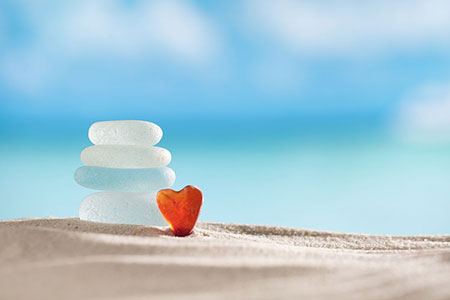 It is unfortunate that so often tend to take the ordinary for granted. Ordinary things that we do not consider unusual or special is seldom something we excited about. But the very things that one person might consider ordinary, is a magical treasure to another.
When I was about six years old, I remember being at the ocean looking at some beach roses, when a butterfly landed on one of the roses right in front of me. Even at that age, I intuitively knew this was somehow a special and significant sign. My dearly departed grandmother used to love beach roses and butterflies. I did not know it at the time, but right then and there these two things became my future mediumship symbols for someone's grandmother in spirit.
I thought it was the most beautiful butterfly I had seen in my young life! I was excited to have my sister see and experience the beauty of it, so I called her over. To my surprise she shrugged and said, "No big deal. I see butterflies like that all the time."
Her cynical reaction took some of the joy out of the experience for me at the time. At that young age, my older sister's opinion on things mattered a great deal to me. But I have grown wiser over the years.
Later in life, I could not help but wonder why my sister did not see the world as I did in those days? The answer that eventually came to me was that it is all in the timing. It is about what is going on in our life at a given moment in time. One day we may look at things a certain way and not really see them as beautiful or anything special, while on another day we might be thrilled and amazed by the exact same things.
For example, we frequently travel the coastal road in my area. One day last summer, at the height of the pandemic, we were slowly driving along this road. with no rush to be anywhere at a designated time. Normally we would be in a hurry to get somewhere, but due to Covid-19 there was nowhere urgent where we needed to be.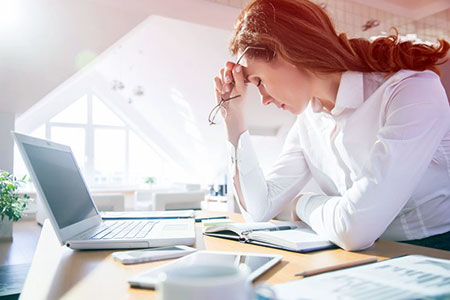 One of the most common themes in psychic readings is the struggle to make a choice or decision. People often come to me for a reading because they are seeking a broader perspective or an assessment of their situation.
Whether their struggle is about love, health, finances, career, business or relocation, I have found the answers from spirit and their guides usually fall into three categories. So, here are my top three spirit-guided recommendations for making difficult life decisions:
Take Some Time Out
Most important decisions do not require an immediate response, even of it may appear to. Take some time to clear your head and think things through. Take a walk, focus on something else, sleep on it, or even just taking a deep breath.
Studies have shown that when we are in the stress response mode we are unable to access parts of our brain that think creatively and logically. Moreover, relaxing your body and mind, and stepping away from the sense of urgency and stress response, will allow you to create space for your intuition to speak up.
Do what you can to relax so you can access those two important aspects of decision making: the problem-solving mind, and your inner guidance.
Tune Into Your Inner Wisdom
Once you have calmed down the physiological stress response you are ready to 'tune in.' A great way to do this is to take a deep breath and call upon the wise part of you that already knows the answer to every challenging situation.
Go within and ask that you be shown the path that is the highest and best for all involved and be open to the answers you receive. These can come immediately, or over the next few days. Pay attention and see what signs you see in the form of overheard conversations, billboards, songs on the radio, angel numbers, dreams, gut feelings, and so forth. These are many ways spirit communicates messages to us, so keep an open mind and be aware.