deception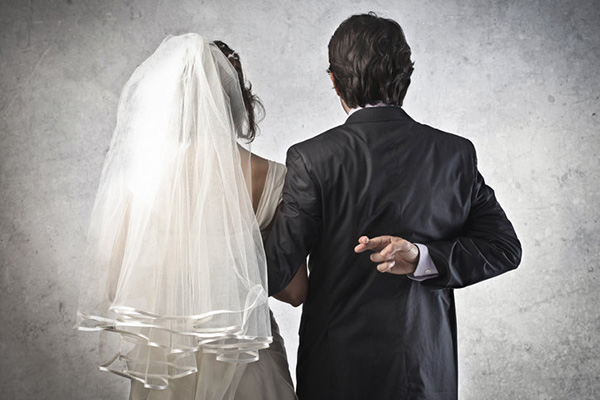 Are you married to a man who you think might be a cheater? It is more common than one might think. The bulk of my calls are about just this question: is he cheating?
Usually, if a client is asking this question, they already know the answer. They simply need either confirmation, or clarification.  Their intuition is telling them something is going on. Often there are also many clues.
However, many callers still do not want to believe it is true, when I see that their partner is indeed being unfaithful to them. Some continue to ignore the signs and live in denial it until everything eventually comes to a head and they finally have to face it.
What to do if you think your husband is cheating? Question him by being open, direct and honest. Get the answers you need.tru
If he is not forthcoming, find other ways to uncover the truth and piece things together. Get a psychic reading. Hire a private detective. Check his credit card statements and chat messages. You have a right to know the truth
If you find out that he has been cheating, then seek counselling first, before making any major decisions or drastic changes. First find out exactly what kind of situation you are in and if and how it can be fixed, or not.
Getting to the core and extent of the problem in a sensible, calm manner is usually the best first step. Don't allow his bad choices to turn your entire life upside down.
I remember a client who gave everything to her marriage, while her husband was cheating.  She was suspicious, but never followed her gut.  It all came crashing down when he arrived home one day and dropped the bomb that the other woman he was having an affair with was now pregnant with his child. This was an unbearable shock, as my client was unable to have children.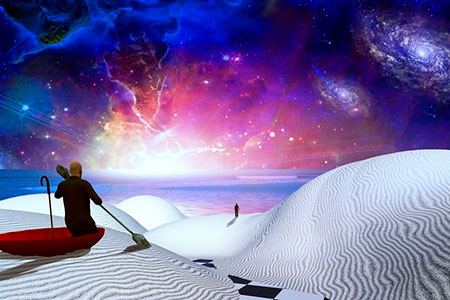 Imagine yourself walking through a hot desert, whipped by the relentless winds, and scorched by what feels like an unforgiving sun. Suddenly, a crystal-clear spring emerges in the distance. But the closer you come to this beautiful fountain, the more you realize that its calm waters are evaporating into thin air.
Taken aback, you face the reality that what you envisioned was never real or true. It was nothing more than a mere mirage. This optical illusion created by warm air near the ground refracting the light from the sky has deceived weary travelers for thousands of years.  Ancient poets even wrote verses that spoke of the delights and dangers of the mirage. Sacred texts reveal the mirage that gave hungry and thirsty pilgrims hope during long migrations or exodus.
As a spiritualist, I often receive calls from clients who have also been misled by mirages, only these mirages are not of the biblical deserts that prophets of old journeyed across. These are instead the 'mirages of life.' I often hear clients lament how everything appeared to line up so perfectly, but the outcome was an unexpected disappointment. My answer is always the same. There are times in life when on the surface everything seems to be falling into place, yet the desired outcome does not complete the story we had hoped to write.
I some cases, the seemingly 'perfect partner' stuck around for years without any proposal for marriage. In other instances, there was an awesome interview for the dream job that ultimately was offered to someone else. I could share countless examples of how expected outcomes are sometimes derailed in our world.
We have all encountered mirages in our life, as well as the disappointment and heartbreak that follow. But if you really take a step back and reflect on your past disappointments, you will soon note that Spirit always had a much better plan with your name on it. The love you thought you lost is often replaced with a better love you never imagined possible. The position you wanted more than anything was more appropriately aligned with someone else, and instead of misplacing your gifts and talents, the new job you ultimately found was much more fulfilling than you ever thought possible.