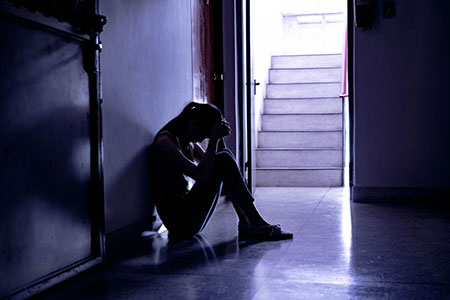 When I first began to intentionally and consciously walk a spiritual path, I remember doing so because it just felt so right. Every step I took toward 'enlightenment' in this lifetime seemed to bring more brightness into my life, and so many more blessings.
In those early days I was really rolling! I was expecting this to be an easy ride – all joy and light and love. It was wonderful.
What I hadn't expected was the inevitable emergence of my shadow through as a result of all my spiritual work. And it was not something I was going to be comfortable with – admitting I had places of darkness within me, unloved aspects of myself, disowned pieces of my soul which had been abandoned and in such pain.
Through a series of, what seemed like, unfortunate events, I was given opportunities to face my shadow side. Challenges in relationships with friends and loved ones arose. I couldn't understand it at first, and felt very alone and misunderstood. I was shifting the blame for this onto the people around me, instead of going inward.
Going inward, into the light, was totally okay, but going inward into the darkness was terrifying. My ego-self raised every defense to keep me from going there. Eventually, I could avoid it no longer.
My life at this point had endured tremendous change in the course of only a few years- so much so, that the entire landscape of my existence and the people in it were now different. While many of the changes were positive, the magnitude of the differences between my 'old life' and my 'new life' forced me into robust self-reflection.
Where did I want to go with my life? What did I want to do? And who was I going to be? I must admit, these were heavy questions, and I absolutely felt the weight of them. In addition, I was healing from a personal loss, and that was taking more time than I wanted it to.
My 'aha moment' came when I was lamenting one day about my relationship with my partner. I had identified that I wanted a deeper level of connection, but felt that he was unwilling to meet me there.