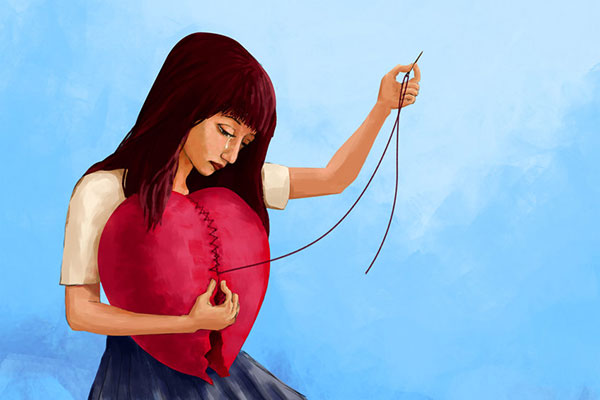 In the 1960's Roy Orbison belted out the song, It's Over. Even at four years of age, it stirred my emotions hearing it on the radio. In 1984, I heard the exact same words from a man I very much loved and believed to be 'the one.'  Thankfully, he was not, but that is another story.
He turned to me and said, "We're not a good match."
I remember that moment as if it were yesterday. My heart jumped and my knees turned to jelly. I felt so lost and alone, as well as almost every other negative emotion possible…from anger and hurt, to frustration and hopelessness. All these emotions coursed through my body like a freight train.
How was I going to cope without him in my life? What will become of me? What do I do now that it is over?
At 24 years of age, I did not have much experience dealing with loss, disappointment, and grief as I do today. Today, as a practicing psychic with many years of professional experience, I would offer my younger self the following spiritual advice regarding healing a broken heart.
Acknowledge
I believe we can also mourn the living, just as much as we grieve for someone who has passed away. Indeed, acknowledging finality, in whatever form the finality presents itself, can be a challenging thing to do, especially if you are emotionally involved with someone. That said, it is much better than holding onto false hope, which is far worse. Continue reading →