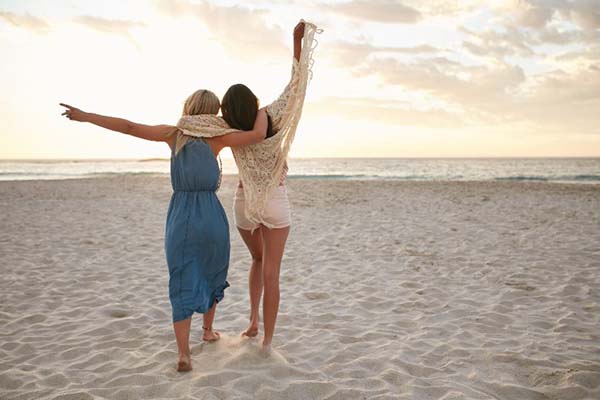 Too often we make a self-limiting choices in life based on negative past experiences, which then keeps you from enjoying new, wonderful experiences, meeting new people, or learning a new talent or skill. To truly be free we must allow ourselves to let go and just be. We must remain willing to live an authentic life and selectively make ourselves vulnerable. Replaying the past over and over in your mind is draining and counter-productive.
I normally don't open myself up easily to new friendships. I work with people all day, so that is how I get much of my social interaction. I love to help people and my clients are pretty much my family. I feel very connected to my regular callers, as they tend to be the most open-hearted and like-minded people. In my personal life I haven't been so lucky, as many people are just not open to the alternative ideas, lifestyles and beliefs. In fact, some people are completely closed-off and narrow-minded about the mystical and the metaphysical.
I am not alone in this. A 2019 study, for example, revealed that the average American hasn't made a new friend in five years. The study also found that he average american has three best friend and five reasonably good friends, as well as about eight people they like but do not spend any time with. However, this does not automatically guarantee that these people we consider to be our friends always feel the same way about us. A 2016 study found that this is probably only true for about half of friendships. Yes, only 50 percent of our perceived friendships are actually mutual and reciprocal!
Recently, I took a chance on a new friendship outside my work life, and I am very blessed to say that it reminded me that it's okay to let the walls down so sometimes, and not to worry about stepping on toes or feeling like you have to walk on egg shells. I guess we just need to be smart about our choices. I have always been drawn to calm, centered, casual people who have a good sense of humor.