Published
December 30, 2021
|
By
Seraphim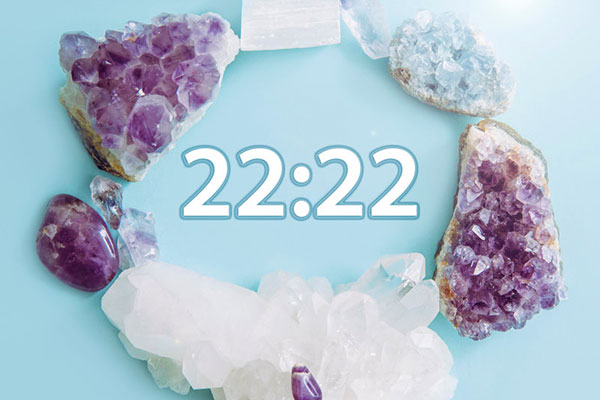 If you are currently experiencing a spiritual awakening or have been on a path of spiritual awareness you may noticed certain repeating numbers showing up for you more frequently. But why are you seeing a specific number or number sequence over and over again, and what is its spiritual meaning.
When spirit is seeking to get our attention or communicate with us, we experience certain signs and synchronicities, including seeing certain numbers or repeating number sequences, also known as 'angel numbers,' that show up in your life in a noticeable way. We begin to constantly see these numbers everywhere, on watches and clocks, road signs, license plates, billboards, addresses, electronic exercise equipment, phone numbers, social media posts, and so on. Each number and number sequence carries its own, unique message and energy signature.
The number 2 is one I have found particularly meaningful.  It is a highly esoteric number tied to the informational nature of light and how we perceive the world.
In Tarot, the number 2 is associated with the High Priestess card. She is the keeper of secret knowledge. She understands the esoteric mysteries of the Universe. She also knows knowledge is found in the light code and the high priestess can access this information. She knows how to flow with the universal laws, and how to use these laws to enact what others may view as 'magic.'
She therefore represents masterful manifestation, and yet also an element of personal sacrifice. The high priestess does not manifest for her own selfish desires. She manifests for the highest and best good of all, even if that means she must integrate lessons and challenge herself to grow spiritually.
The High Priestess understands that the wise man knows himself to be a fool, and that there is always more to learn. She is humble, yet wise. She moves effortlessly within duality, understanding when to speak and when not to speak, when to share her knowledge and when to remain silent. When to spend her energy and when to withdraw.
Posted in

Abundance, Conscious Creation, Divination, Energy, Energy Work, Law of Attraction, Life Design, Manifesting, Metaphysics, Paranormal Phenomena, Psychic Phenomena, Self-Help, Spirituality
|
Tagged

angel guidance, angel signs, archetype, awareness, beliefs, co-creation, creating, creation, deliberate creating, divine guidance, duality, esoteric, high priestess, knowledge, Law of Cause and Effect, life challenges, magic, manifesting, mind power, mysticism, numbers, Numerology, occult, partnership, perception, polarity, power, reality, relationship, signals, signs, spirit guidance, spirit messages, spirit signs, spiritual awareness, spiritual growth, spiritual guidance, spiritual insight, spiritual knowledge, spiritual laws, spiritual resources, spiritual wisdom, support, symbolism, synchronicity, Tarot, tarot cards, transformation, transition, transmutation, Universe, wisdom
|
Leave a comment