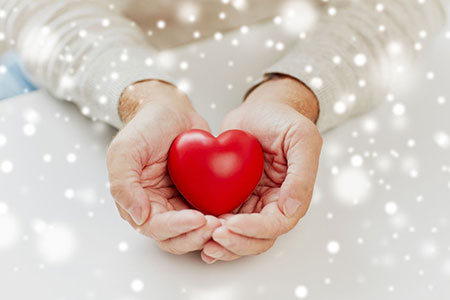 As the year end approaches, most of us would normally be shopping, entertaining and gathering with friends and family to celebrate the various holidays and the New Year. Lots of special food, drink and laughter would also be the order of the day!
With a few exceptions, many of our usual traditions are however being curtailed this year due to the COVID-19 pandemic. This year, at a time when holiday shopping, traditional music and festive lights usually brighten the scene, many of us will have to be low-key and socially distanced, even isolated and alone.
In addition, although many people will be able to celebrate virtually, those with limited access to technology will not, so some loved ones will be forced to limit their contact to the telephone only, or even do without.
It is therefore even more important this year to think of those who will not be able to find an easy way to compromise or 'make-do' with alternative online shopping or virtual socializing.
Give thought to those you personally know who may have been cut off from their usual social activities, friends and relatives. Perhaps you can make an extra phone call or two, or send an old-fashioned Christmas card by postal mail, or surprise them with the delivery of an unexpected little gift.
Let just one person outside your intimate family circle know that they are still in your thoughts, even though you cannot visit or see them in person. It can make really make a world of difference for someone who is unable to get out to visit friends, or welcome family this year.
Many people have also lost loved ones in recent months and will be grieving this Christmas, instead of celebrating. If you know someone who is in this predicament, do reach out to them and offer a comforting word and some emotional support. Even just a little can go a very long way!