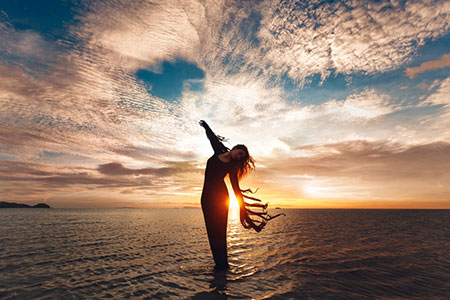 I have noticed over the past year some interesting changes in our social behavior. It seems people have begun to project not only their energy differently, but also their presence at home and in public. Our socialization and interaction habits appear to have shifted significantly. Many people are now having to 'relearn' how to interact with each other in social settings, after many months of lockdowns and social distancing.
Now, I don't see this as a bad thing at all! I am witnessing people being more aware of their personal space, and less worried about of the perception of others around them. Social interaction seems more authentic and less dressed up. We have become less concerned about how we appear to others in public. Finally, people are letting their hair down and the customary 'keeping up appearances' does not appear so important these days.
This suits my approach to life perfectly, as I have always been a proponent of 'being my own beacon.' First, and foremost it means be true to yourself, instead of trying to be what you believe others will approve of. However, this does not give us permission to be selfish and rude. We must always treat other as we expect to be treated ourselves. If you like a certain type of music, it doesn't mean others also enjoy it. Wear a headset! If you don't feel like interacting with a certain group of people, kindly and gracefully decline that social invitation.
Too often I see people doing things because someone else expects them to, and you can literally see the miserable, uninterested, bored look on their faces. Why put yourself through all that? Why comply with peer pressure, when you can walk your own path of happiness?
I have an acquaintance who has been miserable in their job and due to recent worldly events they have given the opportunity to break free from that toxic workplace and start doing something they have always enjoyed doing. But they were to fearful to take the leap. A wasted opportunity!