spiritual advisor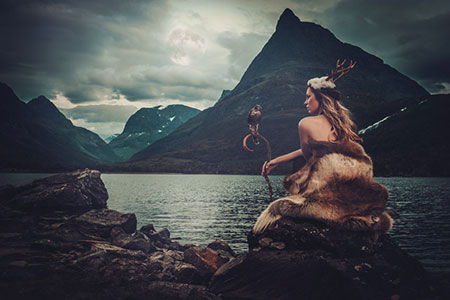 There are times in our lives when we know that our inspirations are coming from something beyond the personality. These visions come from a land beyond the physical, even beyond words. They are concepts we have no words for, we have only our inner knowing. The personality moves over and we find ourselves relying upon something beyond the five senses, or sheer logic.
Perhaps that sixth sense is the emerging force, which is the next step in the evolution of the human race. A developing being knows it is no longer appropriate to depend only upon the physical world. This being will develop the skills it needs to see and feel and work within the unseen territory of the soul.
Once we acknowledge the soul's existence and approach it with respect and sacredness, the personality becomes aligned with the soul. With this alignment comes respect for all life, and many difficulties usually experienced with the unconscious personality can be avoided.
When our soul becomes mindful and directly involved with the physical world, we greet each day with the deepest part of ourselves, and all activities become gratifying and purposeful. It is the gratitude that we give each day that gets us off the karmic wheel of debt, because we now see the sacredness of all life. W
I have much to be grateful for. The desert's barrenness, along with the mountains' majesty, stripped me of my ego long enough to allow the healing forces of the sagebrush to greet my soul. Sage has healed my physical body during illness, my emotional and mental bodies during depressions and confusion, and it has healed my soul of desolation.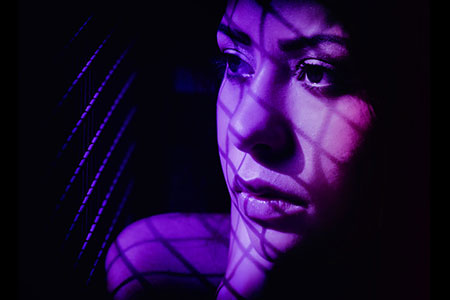 When I grow up, I want to be a lightworker! Okay, so I've grown up and I've been a psychic and healer for many years. The question now is, how do I take back, or erase from my mind's eye all that I've seen? 'Wounded healer, heal thyself' is a very old truth, which still holds merit after many years of being bandied about.
Perhaps today it is more true than ever. In today's world we are dealing with much more fear and what-ifs than ever before in our lifetime. Someone, or something, somewhere – the news media for one – is always preying on our fears. Panic and perpetual fear is the name of the game for many in our world these days.
Psychics, astrologers, mediums, diviners, and energy healers, among other, are known by the universal term 'lightworkers.' This is ironic, considering we often have to delve into the darkest fears of most people head-first, in order to help our fellow humans come to some form of clarity, healing or conclusion.
And what happens when the lightworker's battery begins to fade from overuse and not enough recharging? Can helping other people face their fears make our own fears and limiting beliefs become larger by proxy, thus causing our own light to dim?
Lightworkers are born healers and teachers. At our core we want to help everyone. We know that inner peace comes from within. However, some of our clients are open to guidance, while others are not. Maybe I only speak for myself as a healer, but those who refuse guidance often haunt me far longer than those who embrace it.  They are the ones who keep me up at night. They are the ones who make me doubt and question what I know in my heart to be true, based on my ability to listen to a Higher Power and relay messages spirit wants to share.
Face your fears, I tell myself. Even as a wounded healer, I must continue to face my self-doubt and remember to look upon the bright side: the countless souls whose lives I have been blessed to change and help make into something brighter, better and more fulfilling.