guidance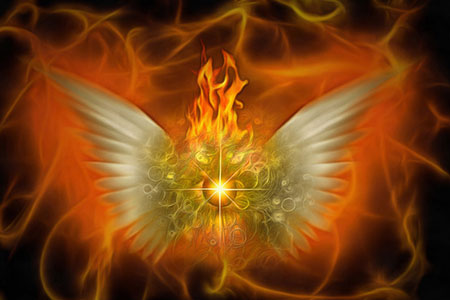 If you are feeling overwhelmed, depleted, extremely worried, lost and lonely, or in need of a major divine intervention, or a powerful spiritual boost, then calling on Archangel Uriel for support and guidance may be a wise choice.
Archangel Uriel symbolizes the omnipotent power of God, the giver of life. The name Uriel means 'the fire of God.' His role is to awaken higher consciousness in all people.
Uriel is held as the patron of wisdom and protector of teachers, ministers, and philosophers. With the fire of his flame, Saint Uriel spreads truth and wisdom throughout the world. This angel is the defender of the sense of the spirit, and guardian of the straight and clear path to achieving the glory of God.
Uriel is credited with the mighty force and spirit of life. The representation of him with a flame of fire symbolizes his duty: to ignite the conscience of men through the fire of truth.
He is known as the angel of those who seek truth and knowledge. Those who come seeking the help of this archangel often need guidance and wisdom to make the right choice in their lives.
Each archangel represents a direction: Raphael for the East, Gabriel for the West, Michael for the South, and Uriel for the North. This can be helpful when we meditate on a particular archangel.
We can approach the Archangel Uriel to ask for help in crucial matters; to ask for wisdom, divine inspiration, and transform that inspiration into decisive action.
He is also known to be the archangel of prophecy and psychic ability and therefore the ideal angel to work with in psychic development or to expand your intuitive skills. When you ask for his help in this regards, he will begin to regularly guide you through daily intuitions, clairvoyant visions, and prophetic dreams.
Continue reading →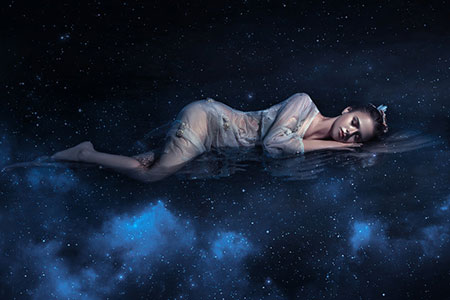 There is a saying 'our issues are in our tissues,' meaning our stress, fears and worries show up in our bodies. Keeping our body, mind, and spirit back in harmony and balance is essential for all of us. It ensures inner peace and well-being.
The restorative power of sleep and dreams has been a specific pursuit of mine in recent months. It has been my mission to reach that sweet spot for my body's wake-sleep-dream rhythm and I have been discovering more of the magic that sleep and dreams can offer.
I find when I have good sleep, I remember my dreams more often. This not only helps with daily problem-solving, since my mind is at rest and not resistant, but I also receive valuable guidance and spiritual reassurance on matters I am worried about. Sleep and dreaming also help us process our emotions from our experiences of stress and trauma during our waking hours.
The dream state is also a time when we are free to explore and find new inspiration. We are in a world of our own making that belongs to only us. And the possibilities are truly endless; even time travel, prophetic dreams, loved ones coming to visit.
In the Harry Potter book The Prisoner of Azkaban, Dumbledore tells Snape not to wake Harry: "Let him sleep. For in dreams, we enter a world that is entirely our own. Let him swim in the deepest ocean or glide over the highest cloud."
I'm a bit of a technology nerd, so that makes sleeping and dreaming even more of adventure. There are many cool technologies available these days to improve our sleep time. There are watches and other devices to create a record of not only time slept, but even quality of sleep, heart rate and other interesting facts. There are also amazing phone apps streaming sleep meditations and white noise.
I keep a journal to write down my dreams before I rise, and I also to jot down before I fall asleep those questions and life challenges I need answers for. It has further been my experience that you can even reach out in your dreams to loved ones who have passed for advice or guidance, especially if they had a passion for something you need help with.