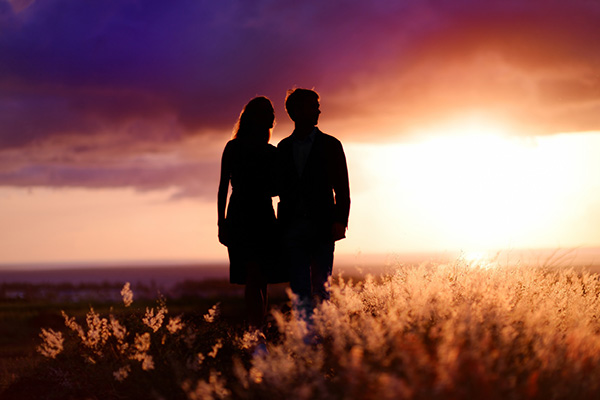 There are many different beliefs and opinions about what happens to us after we die. For centuries, philosophers, theologians, and even scientists have pondered whether or not we are reunited with our loved ones in the spirit world when we leave this life.
There are also many people who believe that there is no life after death. They believe that when we die, our consciousness simply ceases to exist. This idea is often based on the idea that our consciousness is a product of our brains, and when our brains die, our consciousness dies with them.
It is often claimed that there is no definitive answer to any of these questions, and that it is purely a matter of "faith." Well, faith is believing in something without concrete evidence. It is trusting that something is true without any proof.
I have to disagree. For me, the afterlife is not just a matter of mere faith, nor is it a complex question with no real answers. For me, it is a matter of knowing it as truth from personal, first-hand experiences.
Not only have I seen ample evidence in both my professional and personal life that the afterlife does exist, but I also know that when death separates us from our loved ones, it is only temporary, for we are ultimately reunited with them in the spirit realm.
Posted in

Afterlife, Dreams, Love & Relationships, Mediumship, Mysticism, Psychic Phenomena, Spirituality
|
Tagged

afterlife, ancestor messages, ancestors, apparition, astral vision, beliefs, bliss, clairvoyance, compassion, consciousness, crossing over, death, dreams, eternity, etheric vision, evidential mediumship, faith, heaven, hope, inner peace, inner vision, joy, karmic consequences, karmic debt, karmic responsibility, kindness, loved ones, mediumship, mental mediumship, paranormal experiences, paranormal phenomena, partner, partnership, psychic dreams, psychic experiences, psychic vision, reincarnation, shared death experience, spirit communication, spirit contact, spirit dreams, spirit encounter, spirit energy, spirit entities, spirit messages, spirit realm, spirit signs, spiritism, spiritual experiences, spiritualism, spouse, supernatural, supernatural experiences, trance, trance mediumship, unconditional love, visions, visitation dream, visitations
|
Leave a comment