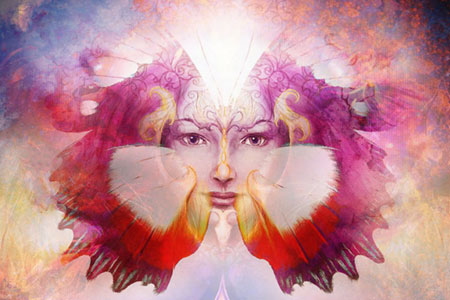 Over thirty years ago, I faced a major crossroads in my life, and it became a monumental turning point. It was the catalyst moment that ultimately led me into full-time service as a psychic oracle and healer. I did not choose this path – it chose me. And today, I am beyond grateful for this calling.
In those days I had just about everything you can imagine to make me 'happy.' I was a highly successful, special risk broker for a prominent insurance company in London. I was one of only two women at the time to hold that distinction. I also attracted and owned all of the opulent trappings of success that came with such a distinguished position – the material things and luxuries our culture teaches us is supposed to make us happy and fulfilled.
I was proud of my work and had plenty of interesting things to do every day, both socially and professionally. But there remained persistent doubts and questions. Is there something more? Why wasn't I satisfied? Why did I feel so restless and discontent?
You see, I knew, deep in my heart, I was not living the life that was calling me. And, boy, was it calling! It woke me up in the middle of the night. It created a lot of agitation and self-doubt. Why was I feeling this way? Is there something wrong with me? I even started questioning my sanity. I had everything I thought would make me happy. So, what was lacking? Why did I keep feeling that there was something missing? And, where would I find it?