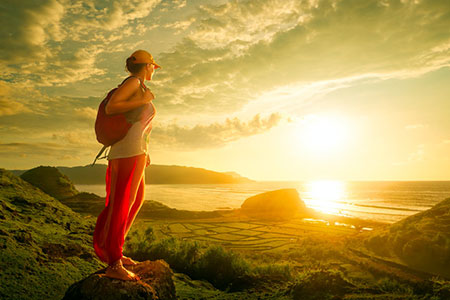 I have been feeling a gentle pull to spend less time on social media and to be more present and engaged in real life, with  people and activities I love. Not only has this shift been giving me a greater sense of time and space, but also less 'noise' and inner peace. When we are overly engaged in social media platforms, we tend to develop a skewed sense of reality. It also becomes a time thief. Things are not really as good as they look in other people's lives, neither are they as bad in the world as it may appear online.
We all like to put our best foot forward in life, but on social media it is often pushed to the extreme, tempting the rest of us into futile comparisons, 'fear of missing out,' anxiety and poor self-esteem.
Most of all, we are wasting many precious hours of our lives every day in an alternative reality consisting of fake news and filtered photos. The truth is that less is more when it comes to social media. Social media obsession can become like an evil spell or self-inflicted curse. It is a hex that can keep us trapped in a negative mindset and lead us down a destructive mental health path.
According to AddictionCenter.com "social media addiction is a behavioral addiction that is characterized as being overly concerned about social media, driven by an uncontrollable urge to log on to or use social media, and devoting so much time and effort to social media that it impairs other important life areas."
If you find it extremely difficult to control your daily social media use and think you may be addicted, then please contact a dedicated treatment provider for addiction in your area or a join a support group. If you are simply feeling the need to break away from being overly engaged with social media, then I recommend setting a new goal or challenge for yourself that shifts your daily focus to something else. Continue reading →