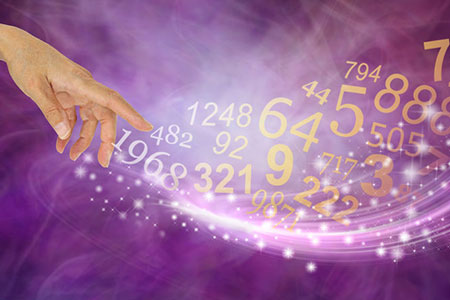 Numerology, like Astrology, gives us a map of the life we chose to live here on Earth. It is as if we booked a cruise to go first to Alaska, then to the Sahara, then to Manhattan, New York. This big 'map' is what I call Fate Karma and our free will for this decision was exercised on the other side.
Once we are here, we cannot change the ticket we already bought. This is more of an Eastern view, as most Westerners like to believe that if they focus enough on the Law of Attraction, they can get what they want. For me, this is like telling a child if they wish hard enough, they can indeed get all the candy they want.
It is my belief that we chose this life to progress as a soul, while we are still on the other side with our guides. Some of us chose to come here and have a life of fun, while others came here to climb mountains.
When people ask me, why anyone would choose to come here and be abused as child, for example, my response is, "Why do people pay money to watch horror movies or television?" We come here to have experiences that help us evolve as a soul. This can mean coming here to experience hardship, among other things, as this can teach us about compassion, surrender, and forgiveness.
Getting your numerology life chart done can really help you understand your primary tasks for this life and what you came here to accomplish. Not everyone came here to fall in love or raise a family, for instance. Your life chart will also show you which strengths and weaknesses you came in with.
With this information, it is like finding out the course of a river you are about to travel in a kayak and what equipment you do and do not have with you. We cannot change the river (that is Spirit). However, we can read the currents ahead, to ensure that our trip will be much more fun.