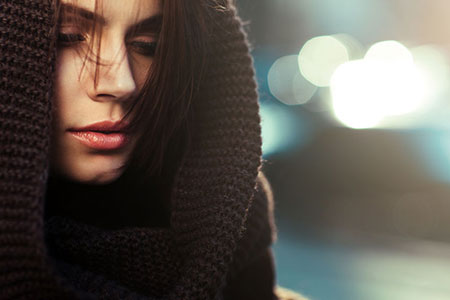 I am often asked what it is like is to be psychic. It is a blessing when I can use my gift to be of service to others. However, it can sometimes also be a burden to know things you are not supposed to know, especially if you can do very little about it. Sitting silently on the sidelines and watching patiently is a big part of being psychic.
The other day, for example, a customer came into my store. He was on speaker phone with his wife, telling her how he was buying her and their kids some surprise gifts from my store. But she sounded disinterested, hostile, even angry. She certainly did not seem grateful for what he was doing for the family.
My employees commented afterwards on how sorry they felt for the poor guy, and how awful his wife sounded. But I advised them to not judge so easily – we never know what is truly going on in other people's lives.
The truth is, I intuitively knew more about the couple than my staff did. I sensed he had cheated on her and that he was not the perfect husband. He believes doing things like surprise shopping for the family would somehow make up for all the pain and disappointment he had caused her.
One time, I had a friend who introduced me to another friend and her fiancé. After the couple left, I told her I was concerned that her friend's fiancé may be gay. I also told her that he was going to break off the engagement a month before the wedding. I suggested she talk to her friend, to soften the blow and prepare her.
My friend knows I am psychic, but she is always a little skeptical. She became very angry at me and insisted that I had it entirely wrong. The fiancé, she said, was clearly very masculine and did not act gay at all! She went on to say some deeply hurtful things to me, implying, among other things, that I probably only thought he was gay because he did not make a pass at me.