divine guidance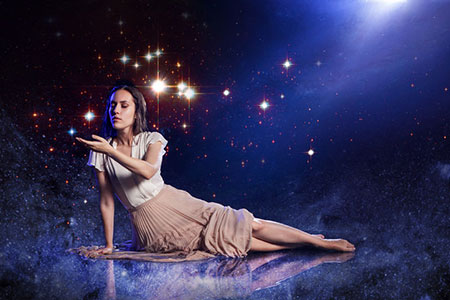 We live on a vibrant planet, a microcosm of a vast universe of mysterious galaxies, infinite passages, magnificent star clusters, and more than a zillion types of light we can only touch in the stillness of our souls. I am reminded of this splendor each time I gaze into the night sky.
I am also reminded of our presence in this wondrous universe upon waking in the morning and witnessing the magnificence of the sun rising above the hills. And then there is that pre-dawn twilight period when a sacred stillness envelopes all.
It is at these times that I feel most connected to the Divine Essence of Life that flows through the entire Universe. It affirms that I am also a part of this vast and expanding wonder of abundance, benevolence and unconditional love.
We sometimes lose sight of the fact that we have been created complete and dynamic, with an endless array of spiritual, metaphysical and psychological powers to forge through any goals we might establish for ourselves.
Too often we see ourselves as lacking in the ability to move our lives forward, especially when everything seems to be going wrong. It is during these periods that we must take a step back, breathe deeply, and focus on how magnificently perfect we were created.
Each of us is born with an inner compass and a set of spiritual gifts to guide our lives to celestial heights, even in the most rough moments when it appears that our world is crumbling.
I once had a wise friend who was a revered elder in our community. Throughout her life she has freely shared her wisdom with me. Towards the end of her earthly life, she reminded me that we were each born with the perfect tools in place to navigate through any ordeal, both the positive and the seemingly negative.
She urged me to reflect upon the higher guidance we were born with, and not be afraid of trusting my inner voice, especially during the bleak periods. So, in honor of my dear old friend, I encourage you today to utilize your special set of spiritual tools and trust in the higher guidance it leads you towards.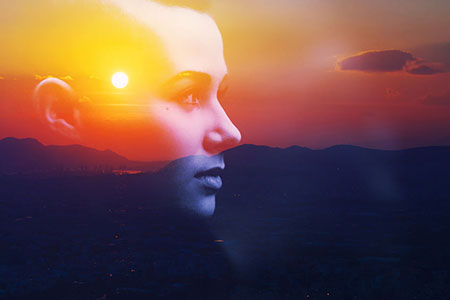 Sometimes, it is wise to move with caution and think things through slowly, so that we truly know what the best decision would be. This is especially true if you are one of those sensitive people who tend to be a 'people-pleaser.'
Like the game of chess, it is smart to plan ahead and consider your options carefully. You don't want to make a quick move, without clearly looking at what all the possible outcomes could be. We sometimes tend to make snap decisions to accommodate the needs of others, only to regret it later when we discover that it was a really bad move!
For example, if someone is asking you to do something for them or become involved in their project, and you just don't know if you should commit yourself, you should say to that person: "You know, I'm so busy right now, I need a little time to think about it. I will get back to you on that as soon as I can."
This way you do not have to walk away feeling you have let someone down, or harbor guilt or regret. You then take the time you need to simply think it through. Have a look at your calendar, make a few calls and decide how you really feel about this request or offer.
I believe this is one of the best pieces of advice I have ever been given: think through what you say and do, before you say and do it. Always consider if it is going to have a positive effect on your life and those around you. Never do anything that does not serve your highest good. It goes back to the 'domino effect' or the Law of Cause and Effect.