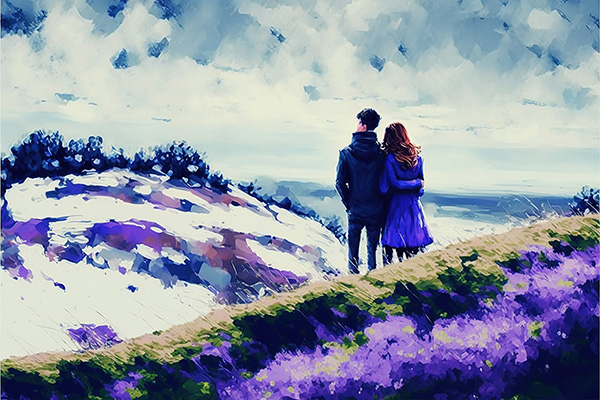 My husband and I have recently made a life-altering decision to embark on a new adventure. While we initially considered our current location a dream come true, we have since encountered numerous obstacles that led us to increasingly question our path.
Through some divine guidance and intervention, and our unwavering trust in our inner voices, we finally decided to take the leap and embrace the change that has been beckoning us. Our intention is now to pursue a more spiritually fulfilling life, in which art plays a significant role.
Our journey of listening to our inner guidance, nurturing our creative spirits, and opening ourselves up to abundant possibilities, has been interesting, to say the least. Several significant signs and synchronicities guided us to this turning point in our lives.
A Dream Meets Challenges
Our current home once seemed like a perfect paradise for pursuing our creative dreams. However, despite our best efforts, the narrow-minded local community and limited opportunities hindered our artistic expression.
We have faced much rejection, disappointment, and even prejudice. As artists we have been feeling stifled here, while deep within our hearts we know that our artistic expression is meant to flourish in an environment that celebrates and supports our talents.