spirit channeling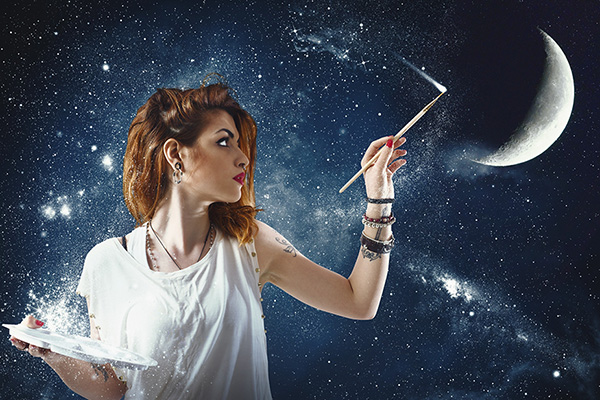 As a visual artist, I find painting to be a powerful tool for spiritual growth and manifestation. Art has been used as a medium for self-expression and energy channeling for centuries. Painting in particular is an enlightening way to tap into one's innermost thoughts and feelings and connect with your higher self.
One of the ways that painting can be particularly helpful in growth and healing is that it offers a way for us to let go of what no longer serves us. We too often hold onto old traumas, fears, and limiting beliefs that keep us stuck in negative patterns. Channeling these toxic thought patterns and emotions into art can help us to release it and create space for new energy to flow in.
The act of painting itself can be deeply meditative and calming, allowing the artist to quiet the mind and tap into their intuition. When we allow ourselves to be mindful and entirely present in the moment and focus solely on the act of creating, we access a state of energetic flow that is incredibly soothing, healing, and transformative.
Additionally, painting can be used as a powerful tool for manifesting. When we create art with a specific intention in mind, we are essentially using our thoughts and imagination to give physical form to that intention. Making an original painting is much more powerful and intentional than creating a vision board, for example. By painting images and scenes of the things we desire, we are sending a clear message into the universe that we are ready to receive it.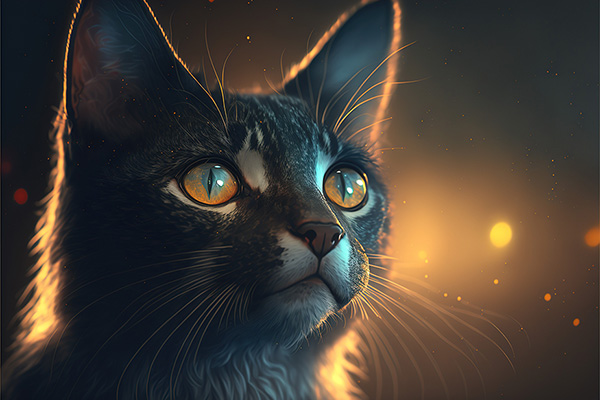 Animals have an aura or energy field, just like we do. When they become our pets, their energy merges with ours. Pets are therefore connected to their human loved ones with an energy cord, in the same way we form energy attachments with the people in our life.
For this reason, we are also able to energetically communicate with our pets. Animal communicators and pet psychics also make use of this energy connection when they work with animals.
I am often asked how I connect with lost pets. What is my process? I like to start with knowing the species or breed, coloring, and especially the name of the pet, because I tend to pick up on multiple animals when doing a reading. People tend to own and love many pets throughout their life, so I need to narrow down which energy they need me to focus on.
There is usually a spirit guide who acts as a 'mediator' from the other side to helps me interpret the psychic information I see, but I also get telepathic information directly from the animal.
If the animal passed a long time ago, I tend to find that it has already reincarnated. In many cases they have also rejoined the same human loved one. I find that animal souls tend to stay with the same humans, unless there is abuse or neglect. Our animals are members of our soul family.
My 'Boo Kitty' has come and gone many times. Not surprisingly, before I encountered Boo for the first time this lifetime, spirit showed me that my totem animal is the black panther. Not long after, I was reunited with Boo for the first time in this lifetime (she returns to me in every lifetime).