banishing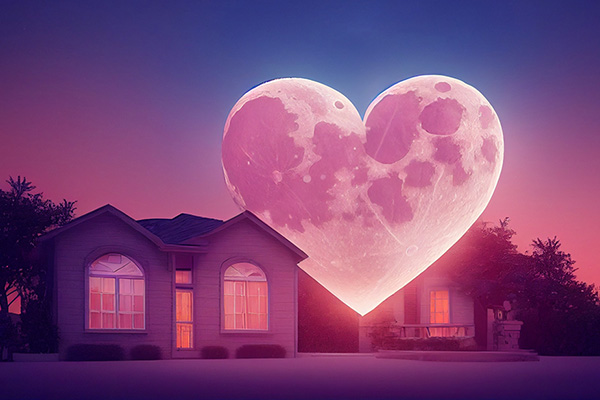 When you purchase a new home a 'house blessing' is recommended, especially if it is an older house with more history. An old family home, like ours that dates back five generations, usually hosts high levels of imprinted energy.
I have always sensed that many family events and life experiences have occurred in our house. We have been able to trace the property's origins back to 1750, so the place as no doubt witnessed its fair share of birth and death, joy and sadness, hope and despair. In fact, I even know in which room my dad was born.
But no home is ever a flawless sanctuary or the perfect 'happy place.' Whatever house you may move into, there is bound to be some level of negative energy that still lingers from its previous occupants. A house blessing can help 'clear the air,' so to speak.
If you enter a house and instantly feel a little uncomfortable, especially in a specific area or room, chances are something unpleasant happened there. This may range from something as benign as unresolved arguments that repeatedly occurred there, to verbal abuse, physical violence, substance abuse, extreme illness, intense grief, suicide, and even rape or murder.
Apart from the energy imprints left behind by former occupants, some older homes may also be haunted by the attached spirit energies of deceased former residents, as well as in exceptional cases by other spirit entities. These paranormal energies can be present as either residual or intelligent hauntings, or both.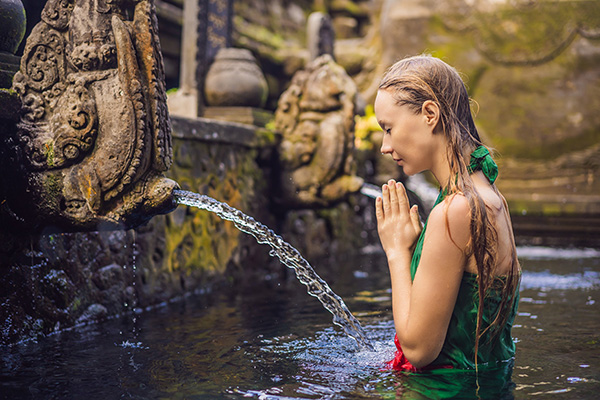 Energy cleansing should be a key component in our regular spiritual practice. To achieve and maintain a state of higher consciousness and enhanced spiritual awareness, we must constantly aim to purify and rebalance ourselves mind, body and soul.
Purification rituals are traditionally practiced in many world religions and various spiritual traditions embrace tangible cleansing rituals as a way of communing with and manifesting the Divine energy. Water-based rituals of purification are practiced, for example, in the Bahá'í faith, Christianity, Hinduism, Indigenous American religion, traditional African spirituality, Islam, Judaism, Mandaeism, Neopaganism, Shinto, Western esotericism, and Wicca.
It is no accident that animals also clean themselves regularly by grooming their fur or feathers. Nature instinctively understands that 'cleanliness is next to godliness.' Mother Nature also cleanses herself throughout the year with changes in the weather and the succession of the seasons.
I've never been much or a ritual or ceremony person myself, but I have come to embrace the need for a regular energy cleansing routine as I have grown in my own spiritual and psychic awareness.
For many years now, one of my go-to rituals is a simple spiritual cleansing bath with Epsom salt. I find it is a wonderful practice to realign my energy flow and restore inner peace and harmony. Nothing beats a proper 'soul detox' every few days.
Another practice I've adopted of late is chakra candle work. I often use these scented candles to jumpstart a client's cleansing process, or cleanse and rebalance my own energy. The candle for each chakra is infused with its own combination of essential oils. The heart chakra candle is my personal favorite.  It's laced with sandalwood, jasmine, and rose essential oils and really packs a punch!