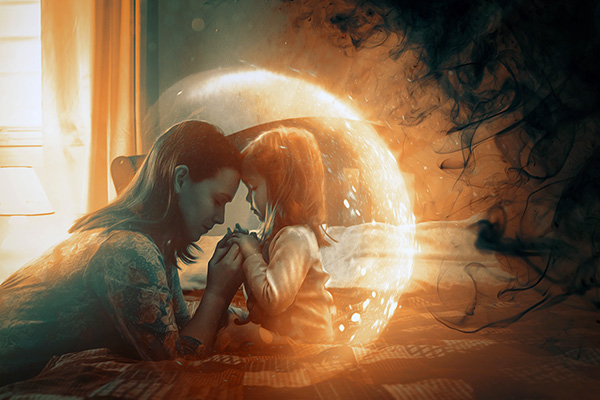 Prayer has become a loaded, even triggering concept in spirituality. The modern notion of this practice has become religified and somewhat sanctimonious. It has mostly been appropriated by dogmatic, organized religion and too often assumed to only belong to the chosen, privileged few.
In my experience, prayer is in fact both a divine gift and universal law that belongs to us all, no matter what our particular spiritual or metaphysical beliefs may be. We all receive what we pray for, both spiritually and on a secular basis. And we all pray in different ways.
Prayer follows the path of least resistance, and the Universe abhors a vacuum. If our heart and mind are in the right place, prayer always works. We get what we pray for. The downside of getting what we pray for requires carefully choosing what we pray for. Time and time again, throughout history, this choosing has caused generations of clean-up. The karmic cleanup is not often successful, because we have not been willing to understand the hindrance of ulterior motives and hidden agendas. Spirit knows all, and there is nothing truly hidden or secret.
So, yes, we do get what we pray for, but we need to also be careful when we pray, because karma is also a Universal Law. We must always pray bearing in mind the Universal Law of Cause and Effect, the Golden Rule: as we give, so we receive.
One does not need to be a scientific genius to understand the basic concept of vibratory energy frequency and how it determines what we attract and impacts the quality of our life. A 'vibe' is either low or high. This does not only apply to us as individuals, but also to the collective vibrations of our families, communities, nations, as well as the collective frequency of the entire planet, which has been changing significantly in recent times.