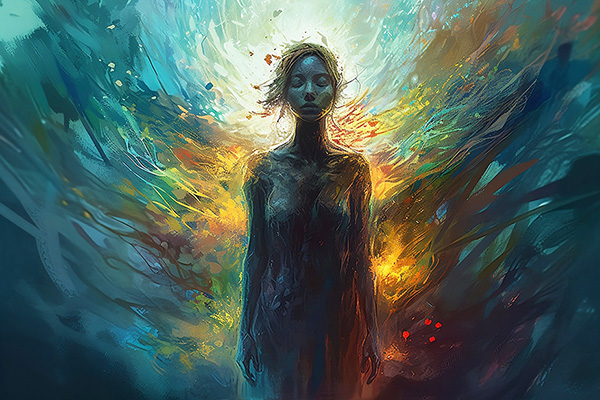 As sentient spirit beings in human form we are constantly interacting with the energies of other people. This energy exchange can be a very positive, uplifting experience, or very toxic and draining.
Those of us who are empowered empaths or highly intuitive can typically discern if someone's vibes are one way, or the other. Healthy or unhealthy. We usually know what kind of incoming energy we are dealing with.
But if this energy awareness does not come naturally to you, it is vital you develop your ability to discern the difference, because there is always an energy exchange whenever we interact with others. For this reason, I often encourage my clients, who are struggling with their energy balance and maintaining boundaries, to practice meditation and do related energy healing and protection work.
An unhealthy type of energy exchange that I frequently assist people with is when they have someone in their life who is narcissistic, entitled, toxic, or has a victim mentality. For example, just this week I helped someone who has been entangled in a deeply stressful, draining connection with a friend who was constantly placing her in the uncomfortable position of having to play therapist, counselor, and nursemaid.
It's one thing to sometimes be there for a partner, friend or relative when they are going through a difficult time and need some support. But it is quite another when it becomes a constant, on a daily basis, with no apparent end in sight! Enough already. It is also pointless to try and support someone else with their mental health challenges when your own well-being begins to suffer because of it.