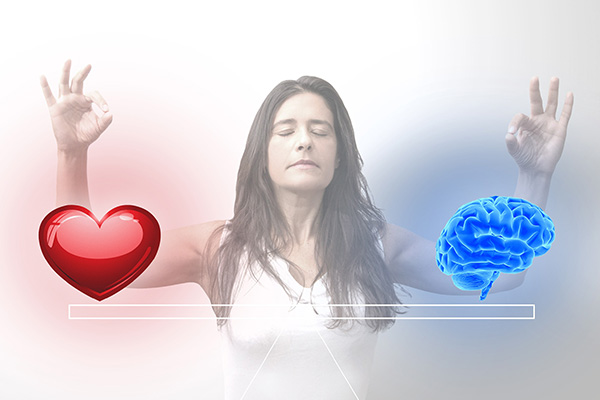 Have you ever second-guessed yourself, done or said something that went against your gut, only to realize in retrospect that your initial feeling or hunch was right? Had you acted differently, it could have saved you a lot of heartache and loss, emotionally, physically or financially?
If you have ever been in this position, know that you are not alone. The "head versus heart" dilemma can be very confusing and frustrating. Many of my clients struggle with it and some experience a great deal of confusion, stress and emotional discomfort as a result.
When faced with difficult decisions or challenging situations, we usually have a good sense of what the best course of action might be. But then we tend to look for concrete evidence to support our feelings and intuitive hunches, and when we cannot find any, which is often the case, our heads take precedence over our hearts. So we end up discounting our feelings and intuitions, usually to our own detriment.
The struggle between head and heart is a common theme in philosophy, literature, art, and popular culture, as we all regularly experience inner conflicts between reason and emotion, logic and intuition, responsibility and passion.