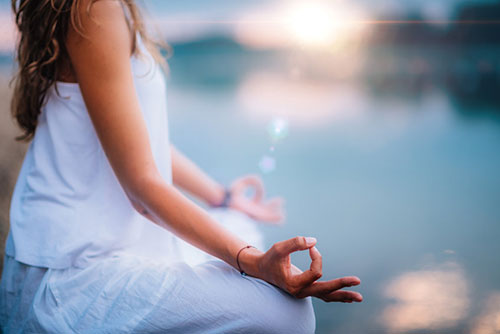 I believe that we are given the opportunity to learn many valuable spiritual lessons by having many life experiences that bring us closer to enlightenment. I also believe that if we don't learn a certain lesson, the Universe will simply provide another opportunity to learn that same lesson again, and this time it will be even more challenging and difficult.
A few years ago, I had been running at almost a break-neck pace. There was work; funeral arrangements twice; the birth of twins to one of my daughters; making sure the other daughter got to her radiation and chemotherapy cancer treatments; running my own household; helping my daughters with their children; and taking care of the two children who live with me.
I was worrying about everyone and everything, whether I had control or not over what was happening to them. The stress and lack of self-care took a toll, but I did what I always did: push through it as much as I could, getting as much done as I could, helping everyone around me as much as I could, and collapsing at the end of the day.
Eventually, I became severely ill with pneumonia. It got so bad my husband woke up one morning to find me passed out on the dining room floor. I have no idea how I got there or even why I would go there, I don't remember any of it!
For months I was back and forth between home, the doctor's office, and the hospital. I was not beating the illness and I was permanently fatigued, listless, depressed and kept losing my voice. But my solution was simply to drink more coffee, and push, push, push through it, keep going.
I became increasingly frustrated and impatient, more at myself than anyone else. I felt like a cat chasing its tail. I was not taking care of myself, and it got worse, because I pushed myself beyond my own ability to endure, unable to accomplish much, and failing all around. Then my doctor warned me in no uncertain terms that I am living my life with my thumb on the 'self-destruct button.' The time had come for me to make up my mind: live or die.