Judaism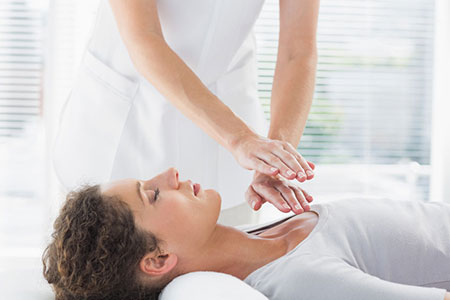 The laying on of hands, also known as the imposition of hands, is a ritual act performed in some religious and spiritual traditions. It is used for the purpose of ordination, healing, or the transmission of a spiritual gift or blessing. In this blog article I will explore the different traditions and how they use this ancient practice in diverse ways, with a special focus on healing.
Judaism
The hands are of particular importance in certain Jewish religious rituals. Deuteronomy 34:9 describes, for example, how Moses laid hands on Joshua, his successor. The term used for it is semicha, meaning 'leaning of the hands.'
It is also associated with sacrifice. Thousands of years ago, priests practiced semicha by laying hands on the sacrifices right before offering was made. Moses tells Aaron, "This is the thing that God commanded you to do, that God's presence may appear." It is understood that this passage in Leviticus 9 refers to the laying on of hands.
Christianity
In the New Testament we find a continuation of the Jewish practice of semicha, still connected to the liturgies of ordination and now also of baptism, in both of which the imposition of hands is an important part of the ritual.
Ordination involves conveying a gift and an authority within the Church. The imposition of hands connected with baptism is a means whereby the convert is born to the ecclesia, or the Christian community. The action itself of laying on hands is connected with the gift of the Holy Spirit and is also used to convey a blessing. For example, in Acts 6:6: "These they set before the apostles, and they prayed and laid their hands on them." It is also practiced as a means of healing (Luke 4:40).